More news today about the upcoming television anime of Hiroaki Samura's manga Wave, Listen to Me!
Not only did the new series get a second key visual (see below), but Kouki Uchiyama was also announced as the voice of Shinji Oki.
Kouki Uchiyama, of course, is the actor who voiced characters such as Ruth in The Ancient Magus' Bride, Shirō Kotomine in Fate/Apocrypha, Ikuya Kirishima in Free! — Dive to the Future and Tomura Shigaraki in My Hero Academia.
In Wave, Listen to Me! his character, Shinji Oki, is a resident of protagonist Minare's apartment complex.
He is thought to be a quiet man but, he has some extremely strange habits, including shouting a woman's name every night.
In other words, Shinji Oki is probably not who he first seems.
Other cast members of the upcoming anime include Riho Sugiyama (Frankenstein Family) as Minare Koda, Shinshū Fuji (Lupin III: Part IV) as Kanetsugu Matō, and Manaka Iwami (Fruits Basket) as Mizuho Nanba.
Kazuhiro Yamaji (One Punch Man) will play Katsumi Kureko.
Wave, Listen to Me! is being directed by Tatsuma Minamikawa (Fairy Tail: Dragon Cry), scripts are being written by Shoji Yonemura (Fairy Tail) and character design is by Takumi Yokota (Mitsuboshi Colors).
The anime will premiere on MBS, TBS, and HBC sometime in 2020.
Meanwhile, check out the first trailer for the anime below.
Source: Wave, Listen to Me! website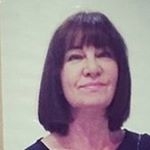 Latest posts by Michelle Topham
(see all)