According to Korean actor Lee Junho's agency JYP Entertainment, the 33-year-old actor has been offered a main role in the upcoming Netflix adaptation of the superhero webtoon Cashero.
The role would be something quite different from the recent parts Junho has starred in as, if he accepts the offer, he will be playing the part of a man who suddenly discovers, not only does he have superhuman skills but, the more cash he has in his pocket, the stronger his super powers become.
Cash hero — get it?
Advertising
The man, Kang Sang Woong, lives with his high school student sister, someone who is as smart as he is strong.
Soon the pair are working together to figure out how he can put his newly discovered superhero powers to the best use.
Both for himself, and to help the people around him.
With Lee Junho's most recent work being romantic comedies or romance dramas, with a superb historical romance drama (The Red Sleeve) thrown in for good measure, starring in a superhero series could be something fun for him.
And for Lee Junho fans, who love to see the talented actor trying something different.
Advertising
There is no word yet as to whether Lee Junho will accept the Cashero role but, when it an agency announces their actor is "reviewing an offer", it often means there is a very good chance they will accept it.
Fingers crossed that is the case for Lee Junho and Cashero as, for me, the more chance to see the incredibly talented South Korean actor in action in any drama at all, the happier my life will be.
Meanwhile, if you are looking for a Lee Junho fix, the actor is currently co-starring in the massively successful (and extremely good) Netflix rom com King the Land alongside fellow idol YoonA.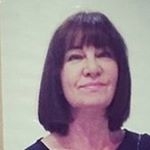 Latest posts by Michelle Topham
(see all)