I have played a heckuva lot of hours of the Mahjong Soul browser game over the last few months as, let's face it, when you are a sucker for cute anime girls and you have been playing Mahjong for several decades, there couldn't be a better online game than this.
That's why I was thrilled today to hear a Mahjong Soul anime is already in production at Scooter Films, and will be premiering in April, 2022.
The anime series will be called Jong-Tama Pong☆.
Along with the anime announcement, an adorable Mahjong Soul anime illustration was released — one in which I only had eyes for my favorite girl Ichihime.
Because, sure, while Ichihime may be one of the characters you get to choose from when you first starting playing the game, after months of playing she is still one of my absolute faves. (Come on, it's the gorgeous costume, the bells and the cat ears!).
The just released Mahjong Soul anime illustration also features the gorgeous Kaguyahime, and one of the few male characters in the game, the very cool Wanjirou.
The Jong-Tama Pong☆ anime series will be directed by Kenshirō Morii (Anime-Gataris), with an announcement about the cast still to come.
We'll keep you posted as we hear more.
Meanwhile, you can play the Mahjong Soul game via its official website.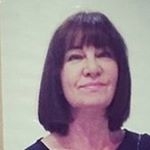 Latest posts by Michelle Topham
(see all)