As this season's My Dress-Up Darling anime becomes more and more popular, expect to see new key visuals and drawings released to promote the show.
After all, My Dress-Up Darling is one of the best anime of the Winter 2022 season by far, and one of the most loved.
Primarily, of course, because of its fabulous heroine Marin Kitagawa.
Today, one of those lovely art pieces was released in the form of a new Marin Kitagawa drawing.
But, instead of the drawing coming from the creator of the series, mangaka Shinichi Fukuda, this one appeared on the Twitter account of the creator of Teasing Master Takagi-san, Soichiro Yamamoto, instead.
Yamamoto's cute drawing has the adorable Marin smiling broadly, while flashing a peace sign. Just like she would if in a cosplay outfit at a convention.
Check it out below.
My Dress-Up Darling (aka Sono Bisuku Dōru wa Koi o Suru in Japan) is directed by Keisuke Shinohara (Black Fox), with series composition and script by Yoriko Tomita (Osamake: Romcom Where The Childhood Friend Won't Lose).
The anime tells the story of Wakana Gojou, a high school student who loves designing and making traditional hina dolls. A hobby, and a planned career path, he hides from his classmates.
Related: Why is Marin everyone's favorite waifu?
Until, one day, the most popular girl in the class — Marin Kitagawa — sees him using the sewing machine, and begs him for help.
It seems Marin is obsessed with video games, anime and manga, and is desperate to cosplay her favorite characters. The problem is, she cannot sew. Hence, why she is desperate to get Gojou to create her cosplay outfits for her.
Soon the pair have teamed up, but while it might look like a partnership with just cosplay in mind, it could very well turn out to be something else entirely.
Three episodes of My Dress-Up Darling are out so far and, yes, it is one of the highlights of this anime season.
You can catch these and future episodes via Crunchyroll.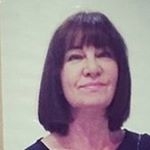 Latest posts by Michelle Topham
(see all)