Viewers for My Perfect Stranger, Episode 14 still loyal to the mystery drama
My Perfect Stranger, Episode 14 aired on KBS2 in South Korea last night with the number of viewers watching the drama basically the same as through most of its run.
Numbers via Nielsen Korea show My Perfect Stranger, Episode 14 earned 4.5 percent of the audience share in its time slot nationwide, which is approximately the same percentage the show has garnered over its last six episodes.
In Seoul, My Perfect Stranger, Episode 14 earned a slightly higher 4. 9 percent of the audience share, which is an increase of just .10 percent over its last episode.
Advertising
With only two episodes left to air in the Kim Dong Wook-led murder mystery then, it is likely the drama will continue to hold onto its loyal audience or even increase it before its finale airs on June 20th.
International viewers of My Perfect Stranger, Episode 14
International viewers of the KBS2 drama are also holding steady with almost 10,000 users of My Drama List still watching the drama, and with its rating not moving down from the 8.5 out of 10 it has been rated at almost from its beginning episode.
The majority of comments about the drama after Episode 14 aired are also still very positive, with most excited to find out how this murder mystery is solved during next week's final episodes.
Some also commented how incredibly surprised they were at the events of Episode 14, proving yet again how well writer Baek So Yeon (The Tale of Nokdu) has done in crafting the drama's superb plot with all its twists and turns.
If you have not yet watched My Perfect Stranger, Episode 14, you can do so now via Viki.
Advertising
The drama's final two episodes will air next Monday and Tuesday — June 19th and 20th — on KBS2 at at 21:50 (KST), with streaming for international viewers via Viki and Kocowa.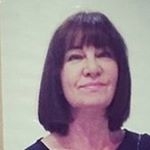 Latest posts by Michelle Topham
(see all)