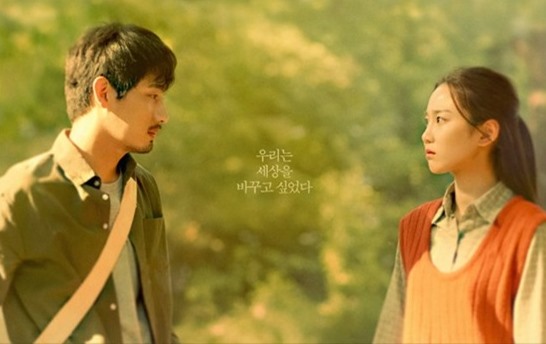 A new poster has been released for the upcoming Korean movie Swallow in anticipation of the film's release on April 12th. (see below)
The Swallow poster follows on from the previous poster that was released for the movie last month (see below).
The South Korean film itself was initially announced more than three years ago, with the poster and movie stills also released this month being the first concrete information out that the long-anticipated film is indeed finally being released.
Swallow is directed by Lee Song Hee Il (Yellow Flower), and tells the story of a man and a woman who were both secret lovers and comrades during the student uprising that occurred in South Korea in the 1980s.
Thirty years later the woman, who now has an adult son and is in the midst of divorce proceedings with her husband, suddenly disappears.
Swallow premiered at London's Raindance Film Festival in 2022, where it won the award for Best International Feature Film, so, if you are looking for a thriller with political intrigue, this one may just be it.
The Raindance Festival itself described the film's plot like this:
When Hoyeon (played by Woo Ji Hyun) searches for his mother after her unexplained disappearance, he uncovers a violent and revolutionary past.

Swallow is the story of an ignorant young man with little interest or control over his life, transforming into a tense thriller exploring love, revolution and identity.
Swallow stars Woo Ji Hyun and Yoon Park, with Park So Jin, Jang Hee Ryung, Lee Dae Yeon, and Goo Sung Hwan in supporting roles.
It will release in movie theaters in South Korea on April 12th, 2023.

Latest posts by Steve Reynolds
(see all)