The upcoming vampire drama My Heart is Beating, starring Ok Taec Yeon and Won Ji An, has been listed for a while as airing some time in 2023, but with no official premiere date forthcoming.
Today, that My Heart is Beating premiere date finally arrived, with KBS announcing the first episode of the drama will hit the airwaves on June 26th.
Advertising
The 16-episode vampire-themed drama also features Yoon So Hee (Ghost Doctor), Park Kang Hyun in his first drama role, Ham Tae In (Reborn Rich) and Go Gyu Pil (Crazy Love) in supporting roles.
My Heart is Beating is being directed by Lee Hyun Suk (The King's Affection) and Lee Min Soo (The Secret House).
What is My Heart is Beating?
The upcoming Korean fantasy rom com drama (titled 가슴이 뛴다 in Korean) tells the story of Soon Woo Hyeol (played by Ok Taec Yeon) who is half-vampire and half-human.
Due to certain circumstances, Soon begins to live in a guest house owned by a cold, high school nurse called Joo In Hae (Won Ji An) and, while co-habiting, the two begin to fall in love.
And yes, this is a true vampire-themed K-drama (love those!), as there are also several other vampire characters appearing in it. Yay!
Advertising
Rapper, and member of boy band 2pm, Ok Taec Yeon is fresh off his starring role in last year's Blind, with a main role in the upcoming drama Taereung Zombie Village sometime this year as well as his role in My Heart is Beating to look forward to.
Meanwhile, Won Ji An is also starring in Happy Boy this year, following on from her starring roles in last year's Hope or Dope and Hope or Dope 2.
Mark your calendars for June 26th when My Heart is Beating kicks off on KBS2, as this one looks like fun.
No word yet, though, on which platform it will stream internationally.
Update: June, 2023 — My Heart is Beating, now known as Heartbeat, is now streaming via Amazon Prime Video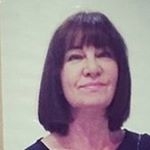 Latest posts by Michelle Topham
(see all)