The Escape of the Seven's ratings continue to rise in South Korea
The new Korean drama The Escape of the Seven, Episode 3 aired in South Korea on SBS TV last night earning record ratings for the drama.
According to the latest numbers from Nielsen Korea, The Escape of the Seven, Episode 3 garnered 6.7 percent of the audience share nationwide, which is an increase of .60 percent over its previous 6.1 percent share for Episode 2.
In Seoul, the drama also performed well grabbing a 6.5 percent audience share, which is an increase from the previous episode's 6.3 percent.
Advertising
Both ratings, which are currently increasing with every new episode released, mean the drama ended up being the fourth most-watched show on Korean TV for the day.
Outside South Korea, the drama is also being rated a high 8.2 out of 10 on My Drama List, and an 8.0 out of 10 on Viki where it is streaming for international viewers.
Of course, the drama is one of those love-it-or-hate-it shows as the plot is quite unrealistic and wildly chaotic with a huge number of characters you will hate.
If you did not enjoy screenwriter Kim Soon Ok's previous series The Penthouse then, you likely will not enjoy this.
Where to watch The Escape of the Seven
The Escape of the Seven (full title The Escape of the Seven: War for Survival) features the stellar cast of Um Ki-joon, Hwang Jung-eum, Lee Joon, Lee Yu-bi, Shin Eun-kyung, Yoon Jong-hoon, Jo Yoon-hee, and Jo Jae-yoon.
Advertising
It airs every Fridays and Saturdays at 22:00 (KST) in South Korea, with the next episode due later on tonight.
Outside Korea, new episodes of the drama are uploaded to Viki and to Kocowa around the same time it airs in Korea.
My Drama List describes the drama's plot like this:
What does a faceless mobile platform mogul, a drama production company CEO, an ex-gangster, a wannabe idol, an OB-GYN doctor, an entertainment CEO, and a school art teacher have in common?

These 7 individuals were all involved in the heated case of a missing girl. As they attempt to escape their fate and pursue the truth, they find themselves embroiled in secrets, lies, and desires in this retribution tale
Check out The Escape of the Seven teaser trailer below to see if it's your thing.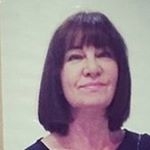 Latest posts by Michelle Topham
(see all)