There is a gorgeous but melancholic song playing on Divorce Attorney Shin, Episode 2 in the scene after Shin Sung Han arrives home from winning his court case, and is thinking about the sadness of the boy and his mother.
He goes to the kitchen, pours himself a wine glass of soju and opens a can of tuna, and then remembers the time he studied law so that he could take on important moral cases like this.
Advertising
That song playing is called 'Not Alone' and is by a Korean singer called Lee Raon.
A singer with a stunning voice who has also provided songs for soundtracks like the historical drama Flower Crew: Joseon Marriage Agency, the rom-com Discovery of Romance, and the fantasy romance That Man Oh Soo.
Lee Raon's 'Not Alone' has just been released on the Divorce Attorney Shin Original Television Soundtrack, Pt. 2., along with its instrumental version.
The song's lyrics are about a man who, even though he remembers the pain and hurt he felt when his relationship fell apart, the only thing he now regrets is that he is no longer with the person he loves.
오지 못할 시간들이
지나 버린 후회들이
나를 또 너에게로
데려가네 내 마음 위로 찾아

The times that will never come
The regrets that have passed
Take me to you again
Take me back to you, so I can place you in my heart
And yes, I have had Lee Raon's 'Not Alone' on repeat on Spotify since as it is so very lovely.
Advertising
Listen to Lee Raon's 'Not Alone' from Divorce Attorney Shin, Episode 2 in the video, and on the Spotify player.
(And by the way, this is the trot song Shin Sung Han turns on on his stereo system as soon as 'Not Alone' finishes playing).
The wonderful Divorce Attorney Shin itself is now streaming on Netflix.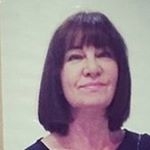 Latest posts by Michelle Topham
(see all)