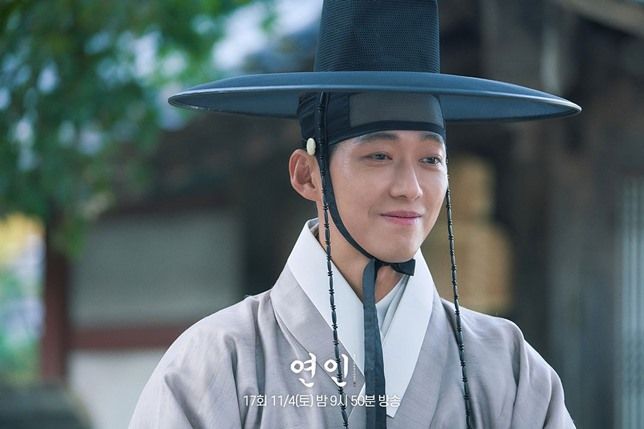 My Dearest, Episode 17 has been postponed
As Korean broadcasting companies with their constant postponements of K-drama episodes over the last couple of months continue to postpone new episodes, today's news is My Dearest, Episode 17 will not be airing on MBC on Friday, November 3rd (tonight) as originally planned.
That also means My Dearest, Episode 17 will not be streaming tonight on Viki for international viewers outside South Korea.
The latest postponement of a popular Korean drama comes after last night's episode of The Killing Vote was postponed by SBS.
That episode was also postponed for the same reason My Dearest, Episode 17 will not air on MBC tonight.
Yet another baseball game airing on South Korean TV — this time it's the 2023 Korea Baseball Organization (KBO) Post Season Playoffs — Game 4.
Yes, Koreans love baseball, and yes, just about any halfway important baseball game will take precedence over any scheduled K-drama. No matter how popular the drama has become.
Are exclusive Korean dramas on Netflix/Disney the future of K-dramas?
The constant postponement of K-dramas by Korean broadcasting companies is also one of the reasons exclusive K-dramas have become so popular on streaming platforms like Netflix and Disney.
Even in South Korea.
That is because K-drama fans are almost guaranteed to have every episode of a platform-exclusive drama drop on Netflix or Disney on the first day.
Just like all nine episodes of Doona dropped at the same time on Netflix on October 20th.
(Note: Yes, some K-drama episodes are still being postponed on services like Netflix and Disney, but that's because they are not exclusive dramas to that platform, so are reliant on the schedule of the Korean TV/cable station that produced it).
With Netflix also planning on spending $2.5 billion on South Korean programming over the next four years, the trend of K-drama fans moving much of their viewing to the streaming platform is likely to continue.
Especially as Korean broadcasting companies continue to be less reliable when it comes to providing dramas on schedule.
When will My Dearest, Episode 17 air?
My Dearest stars the superb cast of Namkoong Min, Ahn Eun Jin, Lee Hak Joo, Lee Da In, Kim Yun Woo, and Lee Chung Ah.
After its postponement tonight, My Dearest, Episode 17 is now scheduled to air tomorrow night, November 4th, on MBC. Fingers crossed.
Viki will then stream the episode soon after.
Until then, watch a cute behind-the-scenes video via MBC Drama.
I am a Brit-American journalist, former radio DJ at 97X WOXY, and Founder/CEO of Leo Sigh. I'm also obsessed with music, anime, manga, and K-dramas. Help!