The action fantasy anime A Returner's Magic Should Be Special got a trailer this weekend that shows protagonist Desir Arman, having traveled back a decade before the world went to hell, re-meeting his closest friends and starting new adventures with them.
Friends that have already been dead for many years, and adventures that, the first time they headed out on them, ended in devastation.
A Returner's Magic Should Be Special is being directed by Taishi Kawaguchi (Assistant Director of Irina: The Vampire Cosmonaut), with Takamitsu Kouno (Utawarerumono: The False Faces) in charge of scripts and series composition, and Hiromi Katou (Monster Girl Doctor) designing the characters.
Arvo Animation (We Never Learn: BOKUBEN) is in charge of anime production.
Tappytoon explains the A Returner's Magic Should Be Special  plot like this:
The world is on the brink of destruction after a devastating ten-year war in the "shadow labyrinth." Desir Arman is one of the last skilled magicians left standing, but even he is no match for the formidable foe threatening humanity's very existence.

But, just when he's certain the end has come, he is sent back in time to his early days of studying magic at the prestigious Hebrion Academy!

With this rare second chance, Desir is determined to save not only himself but also the friends and comrades he once lost. Armed with the knowledge of what their future holds, can his efforts make a difference, or are they all doomed to relive the same terrible destiny?
The upcoming A Returner's Magic Should Be Special anime is based on the Korean web novel by Usonan, as well as the manwha adaptation, which is illustrated by Wookjakga.
The manwha currently has four volumes out in Korean, with Yen Press publishing its English version and with two volumes already out.
The anime itself is due to premiere on October 7th, with Crunchyroll streaming it outside Japan.
Watch the new A Returner's Magic Should Be Special trailer down below.
The trailer also features the anime's ending theme song — '6 no Naderu' ('Six Caresses' in English), by Japanese singer Momosumomosu.
More information: Check out the A Returner's Magic Should Be Special official website.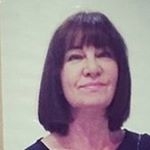 Latest posts by Michelle Topham
(see all)