Arthdal Chronicles 2, Episode 6 aired right after Episode 5 last night in South Korea
It appears Korean network tvN may have miscalculated when they suddenly decided to air both Arthdal Chronicles 2, Episode 5 and Episode 6 on the same night — one episode right after the other.
At least if the big drop in ratings for Arthdal Chronicles 2, Episode 6 is anything to go by.
Then again, watching two long dramas back-to-back is taxing on most people.
Advertising
That is why many likely switched off Episode 6 once they had had their fill with Episode 5 and its 1 hour and 10 minute length.
According to Nielsen Korea, Arthdal Chronicles 2, Episode 5, with its 4.95 percent audience share, earned a rating almost identical to its previous episode's 5.00 percent nationwide last night.
Episode 6, however, saw a massive drop grabbing just 3.45 percent of the rating, and giving the drama its lowest ever rating yet.
The same occurred in Seoul, where Episode 5 earned a very healthy 5.36 percent of the rating only to see Episode 6 nose dive to 3.63 percent.
Then again, both did still end up in first place in their time slot, so it may not be quite the catastrophe the fall in ratings first appears.
Advertising
Especially as those who did not watch Episode 6 of the drama last night will likely catch up on TVING some time over the next week.
Where to watch Arthdal Chronicles 2, Episodes 5 and 6
Arthdal Chronicles 2  is airing on tvN every Saturday and Sunday at 21:20 (KST), with Disney Plus streaming each new episode of the fantasy drama soon after it airs. (Netflix is streaming Season 1, if you haven't watched that already).
Arthdal Chronicles 2 (full title Arthdal Chronicles 2: The Sword of Aramun) stars Jang Dong Gun, Kim Ok Vin, Lee Joon Gi, Shin Sae Kyung, Park Hae Joon and Cha Yong Hak.
The next episode of the historical fantasy drama will air on tvN at its regular time of 21:20 (KST) tonight.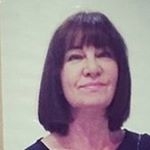 Latest posts by Michelle Topham
(see all)