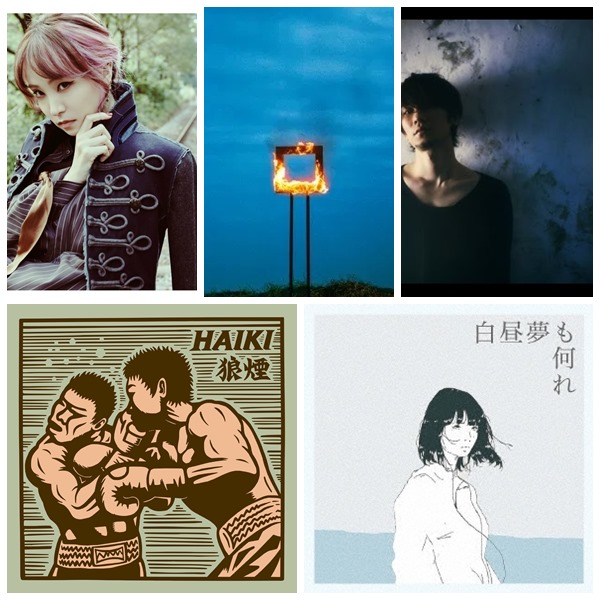 While some people can run or speedwalk for hours with nothing but their own thoughts to keep them company, I am not one of them.
Because when I speedwalk, if I don't have loud music blaring in my earphones, I feel like the energy I need to complete my walk is missing.
Recently, when it comes to songs for speedwalking, I have been listening to a list of Japanese pop and rock songs when I head outside. Songs that, even if I don't understand the lyrics, still give me that kick and that high-frequency buzz I need.
Some tracks are from my favorite anime series, while others are from random Japanese pop and rock bands and singers. All of them give me a rush of energy as their sound floods into my headphones and, in some cases, make me feel like my feet might just leave the ground the high is that intense.
Because isn't there something amazing about Japanese lyrics and the emotion behind them? Even if you have to guess what the singer is singing about.
If you want the best Japanese indie songs for running, speedwalking or otherwise exercising to then, these are the tracks on my latest playlist. Some have a pounding beat, others have stunning vocals or gorgeous melodies — but all put me in an amazing mood as I walk.
The songs are in both music videos and on Spotify, where they are available. It is up to you how you choose to listen.
They are also not in a specific order as I tend to hit the 'Shuffle' option on my music player as I walk so I am always continually surprised.
Best Japanese pop and rock songs for running, speedwalking or exercising
1. Galileo Galilei's 'Aoi Shiori' 
The now five-years-defunct Japanese indie band may only have been together for a few years but, man, they left some incredible music. Including six albums, four EPs and a slew of singles and, this, the theme song to the anime series Anohana: The Flower We Saw That Day.
Galileo Galilei's 'Aoi Shiori' also comes with a cool music video that has earned more than 18 million views on YouTube, with many fans devastated that the band is no longer together so doesn't make music like this.
2. Minami's 'Crying for Rain' (aka Kawaki wo Ameku)
Japanese indie singer songwriter Minami is incredible. I discovered her and her husky, powerful hard-rock voice on the opening theme song of the anime Domestic Girlfriend (aka Domesutikku na Kanojo) and, since then, have sought out everything Minami has ever released.
My favorite Minami track still though is that Domestic Girlfriend OP, because her voice with those throaty growls and screams feels like life itself when I'm out speedwalking and pushing myself to my limits.
You will find the song both on Spotify (see player below) and in the track's gorgeous music video.
3. TK from  Ling Tosite Sigure's 'Unravel'
Surprisingly, I only discovered TK from Ling Tosite Sigure's 'Unravel' a few weeks ago when I started watching the anime Tokyo Ghoul, years after it was released.
As the first episode of season one began to play, TK's voice streamed through my headphones and I was transfixed by the incredible range of his voice and the heart-ripping emotions behind his vocals and that wild rock music.
I have had TK from Ling Tosite Sigure's 'Unravel' on repeat while I have been speedwalking more than any other song in a long time since. Because, hell, those devastating emotions when I'm speeding around Vienna early in the morning with no-one around could break my heart.
4. YMB's 'City'
YMB's 'City' is from 2018 and is a little more mellow and sweeter than some of the other Japanese indie songs I listen to when running or speedwalking.
It is a helluva'n upbeat song, though. Especially for those days when I am feeling a bit more sluggish than the norm. And oh how pretty that guitar melody.
The track also comes with a beautifully filmed music video for those times when you're at home.
5. Culenasm's 'Until the Epilogue' (aka 'エピローグまで') 
I stumbled across Japanese indie rock band Culenasm's 'Until the Epilogue' on a YouTube playlist of Japanese indie rock singers and went straight to search to find the original song.
'Until the Epilogue' is brilliant because of the lead singer's gorgeously soft, almost dreamy and quite haunting vocals paired with those luscious guitars. The track is from the band's new album eyes on you.
I tend to listen to this one either as a warm-up or during my cool down, or on some days where I want to feel like I am wandering around Vienna in a dream.
6. Finlands' 'Heat'
Finlands' 'Heat' is the latest single from the Japanese indie band and is not only a rocking song, but the lead singer does something with her voice I have never heard another singer do. To such an extent, in places, her voice reaches such split-second crazy high sounds it could belong to a dolphin.
And no, her voice is not electronically manipulated, she just has perfect control over it. She apparently sounds just the same live.
This song should be on any best Japanese pop and rock songs for running, speedwalking or exercising if you want to listen to a track that sounds like it actually comes from another world.
7. RADWIMPS' 'Is There Still Anything That Love Can Do?'
No Best Japanese rock and pop songs for running, speedwalking and exercising list could ever be complete without at least one RADWIMPS track. After all, the rock band is one of Japan's most successful artists. Especially in the world of anime music.
RADWIMPS' 'Is There Still Anything That Love Can Do?" is, of course, the theme song for the Makoto Shinkai movie Weathering With You. A film that was such a huge hit for both Shinkai (it is currently the 13th highest grossing film in Japanese history), and for RADWIMPS who wrote the soundtrack for the movie and sold millions of copies of their songs.
The music video for the song also has more than 70 million views.
The track itself is such a gorgeous piece of music to walk to as that melody makes you feel as though you could just float.
8. Bump of Chicken's 'Answer'
While it may seem as though many of the Japanese pop and rock songs on my playlist are anime-related, that is probably because so many of the coolest Japanese bands and singers now provide the music for anime series and films.
Take the alternative rock band Bump of Chicken's 'Answer', the opening theme song for one of the best anime series ever made — March Comes in Like a Lion.
An addictive melody and chorus, superb vocals and a rocking beat makes 'Answer' a wonderful song to exercise to.
9. LiSA's 'Homura' 
Just about the biggest deal in Japan when it comes to female singers at the moment, LiSA has seen enormous success this year with her songs from the anime series Demon Slayer , including this latest one 'Homura' from the Demon Slayer: Kimetsu no Yaiba the Movie: Mugen Train movie.
And hell, if you want the perfect Japanese pop song for running, speedwalking or exercising, 'Homura' is simply stunning and LiSA's voice is astounding. (She also has a live version of the song, recorded in one take, which is incredibly emotional).
10. Organic Call's 'Umi Ga Mieru Machi'
Finding songs with beats that make me want to dance while I'm out speedwalking (and I have, which some passers-by in Vienna will attest to) is something I try to do for every speedwalking playlist I put together.
On this one, it's the amazing Japanese indie band Organic Call's 'Umi Ga Mieru Machi'. Because, hell, you don't get many songs with that beautiful of a beat and with such rocking vocals.
The track is from their 2019 EP Daytime Dreams and, yes, every song on it is equally superb.
11. Haiki's 'Foolscap'
Another track I discovered on a YouTube playlist of Japanese indie rock songs, Haiki's 'Foolscap' is from the band's 2019 album Noroshi.
This song has another addictively pounding beat and those gorgeous plaintive vocals so many male Japanese singers excel at, along with those sweet guitars.
My first listen of this while speedwalking in Vienna was one early Sunday morning and, man, did it just set me up for a lovely day.
Finally, here are 10 of the 11 tracks on a Spotify play list so you can listen to them while you walk, run or otherwise exercise.
Sadly, Galileo Galilei's 'Aoi Shiori' is missing as it seems never to have made it onto the streaming platform.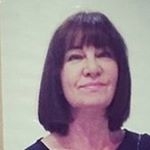 Latest posts by Michelle Topham
(see all)