While I wouldn't put the Korean drama Love in Contract on the top of my list of K-dramas 0f 2022 (that honor goes to Kim Jae Uck and Krystal Jung's Crazy Love), I have still enjoyed most of it.
Park Min Young is always wonderful to watch in every role she takes, and she and Go Kyung -Pyo have nice chemistry in their roles as serial-wife Choi Sang Eun and latest husband Jung Ji-ho.
Advertising
Particularly when the pair begin to realize they are falling in love.
Because, sure, the Love in Contract plot might be an absolute dumpster fire, and the stereotypical chaebol drama clichéd and old, but Park Min Young and Go Kyung Pyo saved this one for me.
Something I do think is one of the best of 2022, though, is the Korean drama's soundtrack, with beautiful songs like YUJU's 'Real Love' and SEUNGMIN of Stray Kids' 'Close to You' as particular standouts.
My favorite track from the Korean drama so far, though, is South Korean singer and YouTuber Byeol Eun's 'The Season of You', which makes an appearance
I love how it begins with a delicate piano, followed by sweetly romantic strings that herald the arrival of Byeol Eun's soft voice.
Advertising
A voice that was so so appropriate for the first scene the song appeared in during Episode 2 of Love in Contract.
You know, that scene where Jung Ji Ho is remembering the things Choi Sang Eun has said and done during the five years he has been paying her to be his contract wife, and then finding the plane ticket in her bag and realizing she will be leaving Korea in a month.
But, at that point in time, he still thinks divorcing her and letting her leave his life is still the best thing for her.
And yes, that song playing, as he goes through in his mind how much time he has spent with Choi Sang Eun and how close he felt to her, perfectly brings out Jung Ji Ho's emotions.
Even if he hasn't yet figured them out himself.
Listen to Byeol Eun's 'The Season of You' from the Love in Contract soundtrack in the song's official music video, and on the Spotify player.
You can hear it throughout the currently airing Korean drama on Viki.
RELATED: What is that gorgeous song playing in the first episode of Love in Contract as Choi Sang Eun is at her country house?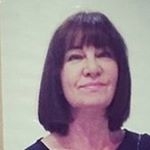 Latest posts by Michelle Topham
(see all)