According to Soompie, both Choi Jin Hyuk (Zombie Detective) and Kim Myung Soo (Meow, the Secret Boy) may be starring in an upcoming MBC drama called Accounting Firm.
Both actors' agencies confirmed they had received offers, and were considering them.
The new K-drama will follow several people working in an accounting company, with Kim Myung Soo having been offered the role of Jang Ho Woo, the only high school graduate to join the firm, and Choi Jin Hyuk the role of a long-time senior manager.
The drama is scheduled to air sometime in the first half of 2023.
Choi Jin Hyuk, of course, is recently known for his performance as Kim Moo Young/Kang Min Ho in the comedy thriller Zombie Detective.
Before that, the Korean actor was lauded for his roles in Justice, Rugal, Devilish Joy, Tunnel, Fated to Love You and Pride and Prejudice.
In October of last year, however, Choi Jin Hyuk took a step back from his work after being caught violating Korea's strict Covid-19 regulations when he visited an illegally-opened bar with a friend.
Advertising
Regulations, we might add that, as is now being proven all over the world, did nothing to prevent the spread of the Covid-19 virus. A virus with a 99.9% survival rate.
As for Kim Myung Soo, the 30-year-old actor who, as a member of boy band INFINITE is also known as L, starred in Meow, the Secret Boy and Secret Royal Inspector in 2020.
He then enlisted for Korea's mandatory military service in February, 2021 and was discharged after completing his military service in August of last year.
If he begins filming Accounting Firm, it will be his first drama in more than two years.
Meanwhile, both actors can currently be seen in dramas on Viki.
Choi Jin Hyuk in shows like Devilish Joy, Tunnel and Heirs, and Kim Myung Soo in The Time We Were Not in Love, My Lovely Girl and Meow, the Secret Boy among others.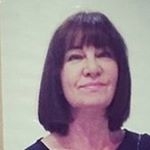 Latest posts by Michelle Topham
(see all)