I'm the type of person that goes through different obsessions.
Obsessions with specific types of food, wine, daily clothing choices and, this month, Boys' Love anime. A genre I hadn't watched much of previously until I kicked off my yaoi habit with Junjou Romantica last year, and never looked back.
Now, with a slew of Boys' Love anime series and movies under my belt, one of the reasons I am loving the genre so much are the specific characters within it.
Characters who are so nicely written they have become 'real' to me, so I've watched specific scenes over and over again.
With a fair number of yaoi boys to choose from, though, here are the best Boys' Love anime characters out of all the series I've watched.
At least three of whom are among some of my favorite characters from any anime genre.
And yes, there are many spoilers — so if you hate that, just glance at these yaoi boys names then come back when you have watched the anime. Sorry, but that's just how my brain works.
Akihiko Usami — (Junjou Romantica)
Absolutely my ridiculous obsession at the moment, Junjou Romantica's Akihiko Usami (aka Usagi-san) is not only one of the best Boys' Love anime characters, he is also one of the best anime characters period.
Because, come on, you have to love Akihiko.
A gay man who is so terrified of losing someone close to him, he spends more than 10 years in love with his best friend, Takahiro, but never tells him.
Then after Misaki, his friend's 18-year-old brother is sobbing out of control in sympathy for Akihiko after Takahiro announces he is getting married, Akihiko falls in love with him instead.
Related: Junjou Romantica Act 1 character analysis — Akihiko Usami
A man who, while it seems easy for him to say "I love you" to Misaki over and over, uses aggressive sex as a way to express that love. But who, at the same time, is so tender and caring once he is involved in the sex act itself, Misaki falls head over heels in love with him again and again and again.
A 28-year-old incredibly handsome, successful and outrageously rich man on the outside but who, on the inside, is little more than a child when it comes to his emotions. Especially when it comes to the jealousy he feels if Misaki pays the slightest attention to anybody else.
Akihiko is that closed off, often abrasive loner, who seems to be stand-offish and rude but who, in reality, is someone you want to just take in your arms and hug, as he is just too fragile and vulnerable for this world.
And, oh my God, his voice. That deep, sexy, calming voice that runs shivers down your spine and that, if it was whispering in your ear, you would do anything to please.
In fact, while I love all the other best Boys' Love anime characters on this list so much, my heart will always belong to Akihiko Usami first and foremost. And there's nothing I can do about that.
(Voice actor the amazing Hikaru Hanada, by the way)
Ritsuka Uenoyama — (Given)
Ritsuka Uenoyama is the 16-year-old guitarist in the Given band, and the eventual boyfriend of Mafuyu Satou.
And, while Mafuyu is handsome, sweet and lovely, it is Uenoyama who stands out as one of the most perfect yaoi boys in this wonderful anime series.
After all, it's Uenoyama who helps Mafuyu learn how to play his guitar, it's Uenoyama who discovers Mafuyu's beautiful singing voice and persuades him to sing in the band, and it's Uenoyama who pushes him to write a song about the death of his former lover Yūki.
All in an attempt to get Mafuyu to move on from his devastation of Yūki's death, and learn to be happy again.
It is also Uenoyama himself who is an incredibly talented guitarist, and who sometimes puts his own talents, and wants and needs on the back burner so he can help Mafuyu discover his.
And that scene where he finally kisses Mafuyu because he is so proud of him for being able to sing that song — hell, that's one of the best scenes in an anime series in eons.
(Ritsuka Uenoyama, by the way, is masterfully voiced by Yuuma Uchida — he also voices Masato in Sasaki and Miyano).
Akihiko Kaji — (Given)
Then there is the second Akihiko.
This time the 20-year-old university student and drummer from Given.
A man who is in love with fellow violinist Ugetsu Murata and who, even though they live together, knows Ugetsu will never be able to love him back the way Akihiko loves him, but still isn't able to let go.
A man who struggles to put all his effort into playing the violin, because he knows his lover is just better than him at playing it.
And a man who is loved by fellow band member Haruki Nakayama. Something he is aware of, but cannot accept, as being in pain when in love is something he is more comfortable handling than being with someone who would treat him like the most precious of things.
But it is also Akihiko who is finally able to break free of Ugetsu, and walk away from Haruki. Not to leave Haruki behind, but to spend time becoming the man Haruki deserves, so that he can eventually love him properly.
(Takuya Eguchi plays Akihiko Kaji and, man, does he do an amazing job).
Masamune Takano — (Sekaiichi Hatsukoi)
As you will probably guess quickly, I tend to go for broken guys.
Guys who were devastated in love, and are now so damaged it will be touch and go if they can ever recover.
Thus is Sekaiichi Hatsukoi's Masamune Takano — the taciturn 28-year-old Editor-in-Chief of the Marukawa Publishing shoujo manga department, and the ex-lover of new employee Ritsu Onodera.
Takano is a man whose heart was so broken by Onodera when the two were still in high school together, more than a decade later and he hasn't recovered.
Related: How to watch Sekaiichi Hatsukoi in the correct order
But also someone who is strong enough to chase after Onodera again and again, even though his advances are continually rebuffed, because he loves him so much he cannot imagine life without him.
Masamune Takano is another loner who seems arrogant, bull-headed and too proud.
He stays closed off from just about everyone except his close friend Yokozawa, and seems like the type of guy who would be hell to be in a relationship with, even if you could even get him to break down the barriers surrounding him.
In reality though, when Masamune is with Onodera, he becomes vulnerable, fragile and afraid. And God, doesn't that just grab your heart.
(Masamune is one of the best Boys' Love anime characters and is wonderfully realized by voice actor Katsuyuki Konishi)
Ritsu Onodera — (Sekaiichi Hatsukoi)
Masamune Takano's ex-boyfriend, new co-worker and an absolute screaming pain in the ass most of the time.
A guy who is completely in love with Takano, but too afraid to admit it or to do anything about it, as he was so emotionally destroyed when their first attempt at a relationship 10 years before ended up so disastrously.
So he makes excuse after excuse, treats Takano like dirt, and is wishy-washy about his feelings both to himself and Takano. But, at the same time, still keeps crawling into his bed.
Leaving Takano to ask him one day, "Do you always have sex with guys you hate?"
At the root of it, though, Onodera is a decent guy.
Hard-working and direct — too direct sometimes — Onodera's goal in life is to be successful on his own terms, and not because his father is the owner of a publishing company he worked at. (So he quit the firm, and went to work at Marukawa Publishing).
He is also nicely honest with the girl who is in love with him — ultimately doing the decent thing by quickly turning her down, so she doesn't waste any more of her time on him.
And, in his own messed up way, he is as caring of Takano as it is possible to be. Without confessing his feelings for him, of course.
In other words, Ritsu Onodera is a gay man who is still trying to pretend he isn't. But we all know he will get there eventually.
And when he does, he will be glorious.
(Ritsu Onodera is perfectly played by Takashi Kondou)
Yashiro — (Saezuru Tori wa Habatakanai: The Clouds Gather)
Yashiro is the Yakuza boss who was treated so badly by men in the past, he has become a sex addict.
Willing to have sex with any guy that wants him, and often in the most brutal of ways, the beautiful Yashiro uses sex to batter away the emotional pain he has felt every day since he was a young boy.
But when new bodyguard Chikara Doumeki joins his security team, Yashiro finds himself opening up to the man, even though they can never truly be together because Doumeki is impotent.
Related: Saezuru Tori wa Habatakanai: The Clouds Gather ending theme song is a heart-breaker — Listen!
The superb but emotionally horrific Saezuru Tori wa Habatakanai: The Clouds Gather is a study in what happens when the abuse of a child carries over into the abuse of a man. And how that ultimately breaks someone.

With its sequel Saezuru Tori wa Habatakanai: The Storm Breaks hopefully on its way soon, while we left Yashiro at the end of The Clouds Gather shot, dying and broken — and so devastatingly fragile I sobbed through the film's final scenes — I hold out hope this one will eventually get the happy ending he has always been looking for.
Because, if it doesn't, I don't think I will be able to recover.
(Tarusuke Shingaki plays the emotionally stunted Yashiro in a stunning performance).
Kousuke Ooshiba — (Hitorijime My Hero)
Kousuke is the handsome, out-on-the-edge teacher who becomes mixed-up teen Masahiro Setagawa's 'hero' when he stands up to a gang of delinquents.
Masahiro then finds out Kousuke is the scary older brother of Kensuke, a boy he has just met and become friendly with.
A year later, Masahiro and Kensuke start high school, and learn their new math teacher is none other than Kousuke.
By this point, though, Kousuke isn't just Masahiro's hero, he is also the person he loves.
Soon, the pair are in an illicit relationship between a teacher and his student, with Kousuke so in love with Masahiro, he will even chance losing his job just to be with him.
Kousuke Ooshiba is one of the best Boys' Love anime characters there is because he not only loves Masahiro unconditionally, but he is able to provide him with the healthy, loving, stable relationship he has never had.
To the point that, he even offers to walk away if Masahiro believes the relationship isn't something he wants.
(And yes, there is an age difference but real life is sometimes like that).
(Tomoaki Maeno voices Kousuke Ooshiba)
Zen Kirishima and Takafumi Yokozawa — (Sekaiichi Hatsukoi Movie: Yokozawa Takafumi no Baai)
When Takafumi Yokozawa is turned down by his best friend Masamune Takano in Sekaiichi Hatsukoi — (see above), he heads out to a bar where he gets drunk.
But when he wakes up in the morning, it's to find himself in a hotel room with co-worker and Editor-in-Chief of Japun, Zen Kirishima.
Soon, Kirishima is blackmailing him with photos of their night together, forcing him to go out with him night after night drinking or he will spread the photos around.
But what to Yokozawa at first seems to be a bad situation eventually turns into something lovely, when he and Kirishima not only become close, but spend most evenings with Kirishima's 10-year-old daughter Hiyori and start to create a family together.
Zen Kirishima is one of the best Boys' Love anime characters because, not only is he utterly beautiful, but he is kind, considerate, caring, and loves Yokozawa to distraction — warts and all.
He is also an incredible father to his single-parent daughter.
Meanwhile Takafumi Yokozawa, a sales manager at Marukawa Shoten, is one of those men who may look surly, gloomy and is so bad-tempered taking his employees' heads off on a daily basis is a given but, in reality, is just someone whose heart is so fragile it could easily shatter.
But, when Kirishima is eventually able to chip through that barrier Yokozawa has placed around himself, the pair become one of the best couples in all of Boy's Love anime.
(Takafumi Yokozawa is played by Kenyuu Horiuchi, with Toru Furuya as Zen Kirishima).
Shuumei Sasaki — (Sasaki and Miyano)
Sasaki Shuumei is the latest yaoi boy every anime fan is falling in love with, and one of the best Boys' Love anime characters to ever have been drawn.
Sasaki is lovely as, even though he seems to be a 'bad boy', in reality he is the sweetest person, kind, caring, considerate, and in love with a boy for the first time in his life.
But, in typical Sasaki fashion, loving a boy doesn't seem to phase him at all. He doesn't even try to hide it. To himself or to his friends.
In fact, after realizing Miyano isn't the cute girl he looks like, Sasaki just settles right down to loving him anyway.
Related: Recaps of every Sasaki and Miyano episode and more, because this Boys' Love anime is so damned good!
So he learns about Miyano's hobby — reading Boys' Love manga — talks to him in-depth about that and everything else and then, when he finally confesses to Miyano, he does it gently and matter-of-fact.
Even following it up with a "You can think about it, and take as long as you like to give me your answer".
Sasaki is the yaoi boy many yaoi boys would love to date, but sadly for them his heart will always belong to Miyano.
(Sasaki Shuumei is played by Yuusuke Shirai)
Misaki Takashi — (Junjou Romantica)
And, finally, back to Junjou Romantica. Arguably still the most popular yaoi anime almost 15 years after its premiere, and with two of the most beloved and best Boys' Love anime characters ever written — the aforementioned Akihiko Usami and his young lover Misaki Takahashi.
At the beginning of Junjou Romantica, Misaki is just 18-years-old when he suddenly finds himself in love with a man 10 years his senior.
Not having ever thought about being gay, but never having had experiences with girls either, Misaki fights the idea of being in love with Akihiko as long as he can.
For almost four years, by the time Season 3 of the anime begins.
Four years during which he has spent almost every night in Akihiko's bed, committed every sexual act you can possibly think of with him, and spent half of his waking hours thinking about Akihiko or worrying about him.
Related: Junjou Romantica Act 1 character analysis — Misaki Takahashi
But it is those moments when Misaki allows himself to admit how he feels about Akihiko that show his true heart — "How many times will this man stop my heart", "…shapeless emotions came welling up in me. If only I could stay with him forever" — and how, every time someone tries to steal him away from Akihiko, he immediately goes running back.
Misaki has the softest and sweetest heart, primarily because he cares about Akihiko so much he never wants him to hurt.
(Misaki Takahashi is voiced by Takahiro Sakurai)
And there you have it — the best Boys' Love anime characters by far in some of the best yaoi anime. I recommend you watch all of it. Then buy them on DVD/Blu-ray like I recently did.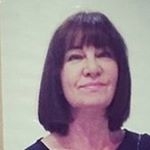 Latest posts by Michelle Topham
(see all)