Delightfully Deceitful, Episode 14 puts drama in #1 place on cable
The Korean crime drama Delightfully Deceitful has been up and down in the ratings since it premiered on May 29th with a 4.55 percent of the audience share nationwide to start out, then dropping to Episode 13's lowest rating of the series of 2.97 percent on Tuesday.
That being said, it appears Delightfully Deceitful, Episode 14, which aired in South Korea last night, has caused the drama's ratings to head back up as it earned 3.67 percent of the audience.
In Seoul, Delightfully Deceitful, Episode 14 saw similarly good ratings, garnering 3.89 percent of the audience for the night.
Advertising
Both ratings also placed the drama in the #1 spot on cable TV.
With only two more episodes to air in the series, however, it is to be expected that ratings would rise at around this point.
They will also likely rise for the drama's final two episodes next week.
Where to watch Delightfully Deceitful?
Delightfully Deceitful stars the equally superb Kim Dong Wook and Chun Woo Hee in the drama's main roles.
Its final two episodes will air on tvN next Monday and Tuesday at 20:50 (KST), with TVING and U-Next in Japan streaming them soon after.
Advertising
(Check out Episode 15's trailer below)
Sadly, there still isn't a legal platform streaming the drama in the west, but fingers crossed that will eventually happen.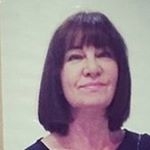 Latest posts by Michelle Topham
(see all)