If you had any doubt Crash Course in Romance's Jeon Do Yeon was a talented actor, just watch her in a scene from her upcoming Netflix film Kill Boksoon.
A movie in which Jeon Do Yeon plays one of the world's most successful assassins, and a character that is far removed from banchan shop owner Nam Haeng Seon.
The Kill Boksoon scene was just released by Netflix-owned YouTube channel The Swoon, just to get fans even more excited for the action movie, which is due to premiere on the streaming platform on March 31st.
In the Kill Boksoon fight scene Bok Soon (Jeon Do Yeon) arrives at a training season for those who are hoping to become as successful in the contract killing industry as she has become.
After being introduced to the adoring crowd, she turns to leave only to have trainer Cha Min Hee (played by Esom) tell her Yeong Ji, the girl who is currently standing in the arena, is not only her top student but… better than Bok Soon at fighting when she was her age.
(Interestingly, Yeong Ji is played by Lee Yeon, who also played Jeon Do Yeon's character Nam Haeng Seon as a teenager in Crash Course in Romance)
Of course, that leads Bok Soon to prove not only is Yeong Ji not better than Bok Soon herself was at that age, she isn't even better than her now she is much older.
Proving, in the world of contract killing, younger isn't better than experienced. Especially when it comes to the woman who is still at the top of her game.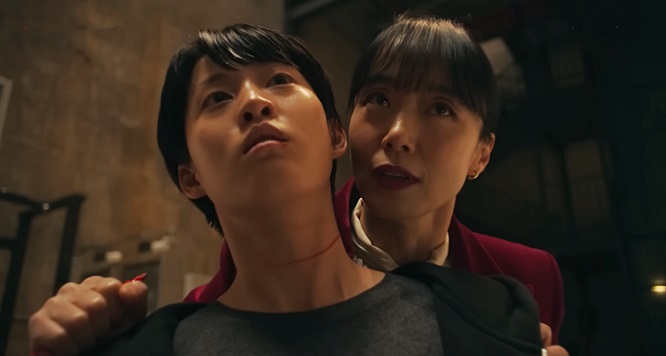 Why this Kill Boksoon fight scene is amazing
The Kill Boksoon fight scene is also interesting as, not only does Bok Soon kick Yeong Ji's ass, of course, but in the first fight sequence, as the fight is filmed from a distance, it honestly doesn't look that impressive.
But, as the fight scene progresses and the camera moves in closer, you get to see just how good Jeon Do Yeon is in a choreographed fight that is fast-moving and requires incredibly precise reflexes in order to avoid punches and knife stabs making actual contact.
Imagine just how long the actress had to practice to get those moves down so perfectly!
During the filming of Kill Boksoon, the 50-year-old actress was injured but, in true Jeon Do Yeon form, she simply went to the hospital, received the treatment necessary and then went right back to the set to pick up where she left off.
If you don't think Jeon Do Yeon is kickass then, there is no help for you.
Watch the just released Kill Boksoon fight scene starring Jeon Do Yeon and Lee Yeon, and you will see just how amazing the woman is in every role she takes. (And Lee Yeon does a damn fine job too!)
Kill Boksoon is heading to Netflix next month. Don't miss it. It looks superb, and I think Jeon Do Yeon just became my new hero.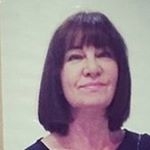 Latest posts by Michelle Topham
(see all)