If you thought the Crash Course in Romance set was a solemn place to be, as the Korean drama explores the burgeoning relationship between celebrity math instructor Choi Chi Yeol and banchan shop owner Nam Haeng Seon, this just-released Making Of… video will have you thinking otherwise.
After all the Making of Crash Course in Romance video concentrating on Episodes 7 and 8 of the ongoing K-drama shows main lead actors Jung Kyung Ho and Jeon Do Yeon having so much fun on set, I for one would have loved to have been there.
From the scenes at the sports field as the women face off against the men, and as Nam Haeng Seon takes Choi Chi Yeol to the chiropractor in Crash Course in Romance Episode 7, to Episode 8 where Haeng Seon takes food to Chi Yeol's office, only to have wanna-be girlfriend Hye Yeon (played by Bae Yoon Kyung) crash the lunch and spoil it, every actor on set seems to do nothing but laugh.
Even during that solemn scene in Episode 7 when Chi Yeol hurts his wrist while playing foot volleyball, and Haeng Seon rushes over to help, the two struggle to stop from laughing every time they make eye contact.
The rapport among members of the cast also seems to be superb.
Jung Kyung Ho and Jeon Do Yeon constantly tease each other, and also tease their co-stars — Oh Eui Shik who plays Nam Haeng Seon's brother Nam Jae Woo, and Lee Bong Ryun who stars as Hang Seon's best friend Kim Young Joo.
So much so, even a solemn moment in the script is broken with laughter the minute the director shouts "Cut".
Even at the end of the video as Jung Kyung Ho and Jeon Do Yeon sit at a table laden with food for promotional photos, the pair are still giggling through the entire photoshoot.
No wonder their characters Choi Chi Yeol and Nam Haeng Seon have such fabulous chemistry together, eh?
Watch tvN's new Behind the Scenes of Crash Course in Romance Episodes 7 and 8 video below. Now that is a shoot that looks just as much fun as the TV drama that came out of it.
Crash Course in Romance airs in Korea on tvN every Saturday and Sunday evening, with episodes arriving on Netflix outside Korea in the days and weeks after.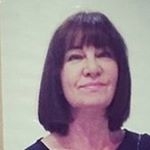 Latest posts by Michelle Topham
(see all)