The South Korean rom com King the Land, Episode 5 aired on JTBC last night and, just like what has been the case for every new episode of the drama released since its premiere on June 17th, earned record ratings for the episode.
Those ratings, according to Nielsen Korea, were 9.67 percent nationwide, which is an increase from its previous episode of 9.64 percent of the audience share.
It is also a massive increase from the K-drama's first episode ratings of 5.07 percent.
Advertising
In Seoul, King the Land, Episode 5 ratings also went up after falling slightly for its previous episode.
Those ratings were 10.59 percent, which is also very close to the drama's highest yet ratings for Seoul, which were 10.67 percent for its third episode.
In other words, South Korean viewers seem to have latched onto King the Land, and don't show any signs of letting go.
International viewers and King the Land
International viewers are showing the same affection for King the Land, with the drama showing a very high (for that website) rating of 8.5 out of 10 on My Drama List.
Even in the comments on the site, viewers are saying their enjoyment of King the Land is just increasing with every new episode, with a couple even commenting they didn't think it was "anything different" until Episode 5 hit, and then they realized what was going on.
Advertising
According to Flix Patrol, King the Land is also still in the Top 10 most-watched TV shows on Netflix (currently at #8), and has been on it from the first week it aired.
King the Land stars Lee Jun Ho and Im Yoon Ah, and airs on JTBC in South Korea every Saturday and Sunday at 22:30 (KST).
Outside Korea, Netflix is streaming the rom com internationally, where you can now watch King the Land, Episode 5.
Episode 6 will be out later tonight.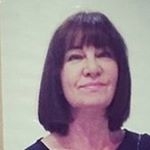 Latest posts by Michelle Topham
(see all)