Just like the just-ended The Heavenly Idol, I cannot for the life of me figure out why Kokdu: Season of Deity was not more popular with audiences in South Korea than it ended up being.
Sure, the fantasy romance will never be one of my favorite dramas of 2023, and the writing could definitely have been better, but overall it was still a decent watch.
Especially as the performances of leads Kim Jung Hyun and Im Soo Hyang were good throughout, and their chemistry together worked.
That being said, Nielsen Korea has just released the Kokdu: Season of Deity, Episode 16 ratings and, let's just say, the show is another of those "ended with a whimper and not with a bang" fantasy romance dramas we keep getting from Korea lately.
The Kokdu: Season of Deity, Episode 16 ratings saw the drama earn a 1.6 percent audience share nationwide, putting it in 37th place in its time slot.
That means the final episode of the drama earned exactly one third of the audience its first episode gained back on January 27th when the drama premiered.
Outside Korea though, and thankfully, Kokdu: Season of Deity seems to be faring a little better.
On Viki the fantasy drama is currently earning an 8.8 rating out of 10 from 2,450 viewers, with even the always-difficult-to-please members of My Drama List currently giving it a 7.5 out of 10, with more than 10,300 people watching it.
Fingers crossed then the drama will continue to score pretty well with international viewers as, even looking at its worst aspect (the script), the show didn't deserve as low of a viewership as it eventually received in Korea.
And, if you have not started watching Kokdu: Season of Deity yet, do give it a try as the drama really is not as bad as the Korean viewership numbers could suggest.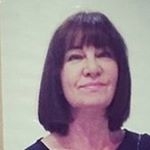 Latest posts by Michelle Topham
(see all)