According to various Korean entertainment outlets, actor Joo Ji Hoon is currently in talks to star in the upcoming medical drama series Severe Trauma Center: Golden Hour (aka 중증외상센터: 골든 아워 in Korean).
H& Entertainment, the actor's agency, has confirmed the talks, but says he has only received an offer and his participation in the drama is not as yet confirmed.
Should Joo Ji Hoon accept the offer, he will be playing the lead role of Dr. Baek Kang Hyuk — the head of the severe trauma center at a Korea university hospital.
Severe Trauma Center: Golden Hour is based on the popular manhwa Jungjeung-oesang Center: Golden Hour by writer Hansanleega and illustrator Hong Bichira (official website here).
It is also a manwha that is quite true to life, as Hansan Leega is a medical doctor himself (Dr. Lee Nak Joon), and Hong Bichira is a medical illustrator.
The upcoming drama based on the manwha has been written by So Hyun Kyung (Twenty Again and My Golden Life).
As for Joo Ji Hoon, he is known for his starring roles in drama like Lucifer, Five Fingers, Mask and Kingdom,
He also starred in the medical-themed series Medical Top Team.
In 2023, the actor is already filming the sci-fi thriller series Dominant Species, as well as the fantasy disaster thriller Silence.
He is also scheduled to star in the movies Along with the Gods 3 and 4 so, yep, this year could be a busy one for him.
Meanwhile, check out Joo Ji Hoon, along with his co-stars Bae Doona and Ryu Seung Yong in the Netflix trailer for Kingdom. Yep, he is adorably cute.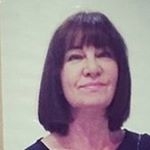 Latest posts by Michelle Topham
(see all)