The South Korean disaster movie Emergency Declaration is now streaming on Viki.
Emergency Declaration is a stereotypical disaster film, in that a group of people are trapped in a situation they must fix or escape from in order to survive.
In this case it is a plane load of passengers who are trapped on plane with a bioterrorist (played by Im Si Wan). Once the terrorists releases a deadly virus into the hour, people begin to die.
It is then up to former pilot Jae Hyuk (played by Lee Byung Hun) to figure out a way to evade disaster, all while being helped by Transport Minister Sook Hee (Jeon Do Yeon), who sets up a counterterrorism task force in an attempt to land the plane safely, and save most of those on board.
The film was directed by Han Jae Rim.
It stars a superstar list of Korean actors including Song Kang Ho (Parasite), Lee Byung Hun (Squid Game), Jeon Do Yeon (Beasts Clawing at Straws), Kim Nam Gil (Through the Darkness), Im Si Wan (Thirty-Nine), Kim So Jin (The King) and Park Hae Joon (The World of the Married).
Emergency Declaration was released in theaters in South Korea in August of this year, and has since become the 6th-highest grossing movie in the country this year so far.
And, while critics were not too thrilled with the film (what else is new, eh?), it won actor Im Si Wan a Best Supporting Actor award at the Buil Film Awards.
Im Si Wan was also awarded a Buldak Rising Star Award at the London Asian Film Festival for his role as the villain.
You can rent Emergency Declaration for $4.99 via Viki now.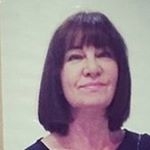 Latest posts by Michelle Topham
(see all)