News out of Korea today finally confirms Lee Se Young will be starring in The Story of Park's Marriage Contract, an upcoming romantic drama based on the webtoon of the same name.
Her co-star will be the previously confirmed Bae In Hyuk.
As someone who is currently reading The Story of Park's Marriage Contract webtoon, I have to admit I was a little nervous about the actors that would be chosen for the drama adaptation but, with both Lee Se Young and Bae In Hyuk in the lead roles, I am optimistic.
Both actors are similar in appearance to the webtoon characters (see graphic below), and both are superb at their craft so… fingers crossed, as this is currently one of my favorite webtoons and I would hate to see it ruined.
Lee Se Young, who began her acting career as a child, is a highly experienced actress known for her recent main roles in The Red Sleeve, The Law Cafe, Kairos, Memorist and Doctor John to name just a few.
Bae In Hyuk is less experienced as an actor, only beginning his acting career in 2019, but that hasn't stopped him being superb in the main male leads in My Roommate is a Gumiho, At a Distance Spring is Green, XX and Cheer Up.
In The Story of Park's Marriage Contract, Lee Se Young will play Park Yeon Woo, a young woman from the Joseon Dynasty who marries her fiance only to have him die just hours after their wedding.
She is then kidnapped and thrown down a well to her death.
But, instead of dying, Park Yeon Woo finds herself emerging in a swimming pool in an era that, she quickly realizes, is not her own.
Soon she learns she has travelled 200 years into the future where she meets Kang Tae Ha (Bae In Hyuk). A man who isn't particularly kind to her on first meeting, even if he insists she participate in a contract marriage with him.
But, as she looks for a way to return to her own time, while becoming increasingly involved with Kang Tae Ha's family, her relationship with her contract husband slowly begins to change.
No word yet on the exact date The Story of Park's Marriage Contract drama will release, but it is scheduled for some time in the second half of 2023.
We will keep you posted as more news emerges.
As for Lee Se Young, you can currently watch several of her most recent dramas on Viki. The same goes for Bae In Hyuk, whose Viki dramas you will find here.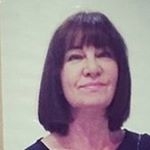 Latest posts by Michelle Topham
(see all)