Just two episodes before the Korean historical drama ends, the ratings for My Dearest, Episode 19 are out and the drama  is back on the rise.
According to the numbers from Nielsen Korea, My Dearest, Episode 19 ratings rose almost 1.0 percent above its previous episode nationwide — to 11.6 percent on Saturday night from Episode 18's 10.8 percent on Friday night.
The drama performed even better in Seoul, seeing a full 1.0 percent jump from its Friday night episode to 11.3 percent.
Advertising
With just one more episode to air of the K-drama's original 20-episode series then, plus a bonus episode, next weekend, my guess is the next ratings for My Dearest will be even higher.
International viewers still giving My Dearest very high ratings
As if the ratings for the K-drama were not already good enough in Seoul, international viewers of the historical drama seem to be loving My Dearest even more.
Over on the Asian drama-focused website My Drama List, where a huge number of Asian drama fans congregate, the MBC drama has not dropped in its ratings since its first episode aired on August 4th.
That is why it is still showing a very high 8.8 out of 10 for Part 1 of the drama, and an 8.7 out of 10 for Part 2.
Both ratings are also shown alongside extremely positive comments from most users posting opinions about the Korean drama.
Advertising
On IMDB, which has an unfortunate history of being mobbed by various trolls downrating TV shows, My Dearest is ranked an even higher 9.1 out 10, proving the show's high quality.
Finally, on Viki where the drama is streaming outside South Korea, viewers are rating the MBC drama with a 9.7 out of 10.
Yep, fans love this Korean drama that much.
The final episode of the 20-episode My Dearest, which stars Namkoong Min and Ahn Eun Jin, will air on Friday, November 17th on MBC in South Korea, followed by streaming on Viki.
There has not been any announcement from MBC yet as to when the bonus episode will air, but we will likely hear something around the time the final episode airs.
Don't be surprised if the drama's ratings for that far surpass anything we have seen yet.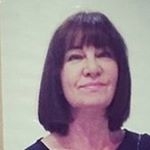 Latest posts by Michelle Topham
(see all)