The K-drama My Dearest, Episode 7 aired on MBC TV in South Korea last night to record ratings, with the drama hitting double digits for the first time in its run.
According to the latest figures from Nielsen Korea, My Dearest, Episode 7 earned 10.6 percent of the audience share nationwide, which is almost double the rating of its first episode and almost two percent more than the 8.8 percent the drama garnered for Episode 6.
In Seoul, the seventh episode of the historical drama performed just as well, earning 10.1 percent, which is almost a two percent increase over the 8.3 percent it earned for Episode 6.
For those watching the drama since Episode 1, My Dearest's latest record rating probably is not a surprise as the already well-produced, directed and acted drama has continued to get better and better with every new episode released.
Considering the drama also has 20 episodes (one part of 10 episodes, which ends on September 2nd, with a second 10-episode part kicking off in October), it is also highly likely we could see skyrocketing ratings for My Dearest going forward.
My Dearest and international viewers
Outside South Korea, My Dearest is also receiving very high personal ratings, which likely would be even higher if the first two episodes were not so slow.
Viewers watching the drama and rating it via My Drama List are currently giving the drama an 8.5 out of 10.
That rating also includes those who have dropped the drama (likely during the first two episodes), with the real rating for those who are still watching it at an even higher 8.82 out of 10.
On IMDB, the drama is being rated a very high 9.4 out of 10 from 133 viewers, and on Viki where My Dearest is streaming for international viewers, the drama is rated a crazy high 9.7 out of 10.
In other words, if you have not yet started watching My Dearest, and love a superb historical romance, you probably should.
My Dearest stars Namkoong Min, Ahn Eun Jin, Lee Hak Joo, Lee Da In, and Kim Yun Woo.
The drama airs on MBC TV every Friday and Saturday at 21:50 (KST), with Viki, and Kocowa streaming it for international audiences.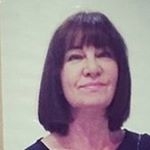 Latest posts by Michelle Topham
(see all)