As most K-drama fans probably know, South Korea has mandatory military service for every able-bodied male between the ages of 18 and 35.
That means every man, regardless of their occupation, is required to enter one of Korea's military arms for between 18 and 21 months.
A legal obligation that is something many westerners don't understand as, in most western countries, mandatory military service ended decades ago.
In South Korea, however, where there is always the looming threat of invasion or war with North Korea, Korean authorities believe having every man trained in some form of military tactics benefits the country.
That is why every one of our favorite Korean actors will eventually disappear from the screen for up to two years, even having to do so at the height of their careers.
That is also why representatives for Korean actor and model Nam Joo Hyuk have just announced he will be joining the military police beginning on March 20th, 2023, after he interviewed for the police team late last year.
His agency, Management SOOP, announced the actor's acceptance into the South Korean military police this week, and said he will be enlisting in the SWAT team.
Nam Joo Hyuk (aka  남주혁 in Korea), of course, has just finished filming the role of Kim Ji Yong in Vigilante, which will air some time later this year.
He also starred as a police academy student in the drama.
In recent years, the 28-year-old actor has been known for his roles in Twenty-Five Twenty-One, Start-Up, The School Nurse Files, Weightlifting Fairy Kim Bok Joo, and The Bride of Habaek, and in movies Remember, Josee and The Great Battle.
His up to 21 months military service starting in a month, however, now means we will not see Nam Joo Hyuk in another drama or movie until some time in 2025 at the earliest.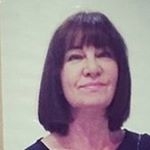 Latest posts by Michelle Topham
(see all)