Jun & Jun poster features main couple Choi Jun and Lee Jun
Another poster has just been released for the upcoming Korean Boys' Love drama Jun & Jun and, if you are a sucker for BL drama about men in suits (I most definitely am) this one is likely for you.
The Jun & Jun poster features the drama's stars Ki Hyun Woo (who plays Choi Jun) and Yang Jun Mo (Lee Jun).
Advertising
The pair are standing back-to-back and leaning against each other with their eyes closed and slightly smiling, while an office building looms large in the background.
From how comfortable they look with each other and how happy they seem, doesn't it appear very much like they are in love?
What is Jun & Jun?
Jun & Jun is another BL production from W Story. The same folks that produced the superb BL drama Cherry Blossoms After Winter.
Advertising
The eight-episode and original production Jun & Jun (준과 준 in Korean) was written by Yoon Na Ra, and follows the love story of office workers Lee Jun and Choi Jun.
Lee Jun is a former idol who has just started working as an intern at a cosmetic company.
Meanwhile, Choi Jun is a manager at the same company, and someone who Lee Jun is surprised to see on his first day of work. After all, Choi Jun is his first love, and someone who the former idol hasn't seen for a long time.
Not since he suddenly disappeared.
In other words, the plot sounds like it could be very similar to the recently released (and excellent, by the way) Our Dating Sim, which also featured a man coming across his first love at his new job.
Jun & Jun also stars Park Hyeong Seop (who plays Simeon) and Cho Chan Hyun (Song Hyun Jae), two other men who suddenly find themselves drawn to each other as they spend more and more time together at the office.
Jun & Jun has already been announced as streaming on Viki, with a July 20th premiere date.
Jun & Jun webtoon and web novel also on their way
And, just in case an eight-episode BL drama isn't enough for you, Jun & Jun is also getting a webtoon and web novel that will be released at the same time as the drama.
Always good news for a BL fan who enjoys a drama, but isn't quite able to let go of the characters they have come to love, eh?
The Jun & Jun webtoon, web novel and drama is W Story's first attempt at a multi-format IP.
Hopefully, if the drama is a success in the west, we will also get the Jun & Jun webtoon and novel in English translation.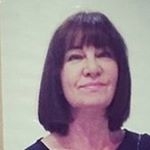 Latest posts by Michelle Topham
(see all)