A new poster has been released for the upcoming Korean drama See You in My 19th Life and, while it is pretty bland, it at least shows the characters as being happier than in the drama's previously released poster.
Something I did not really understand with the drama's first poster.
After all, both Ban Ji Eum and Moon Seo Ha were pictured in that one in what I know is a happy situation (I have read the webtoon), yet the feel of the poster was a little tepid.
This time, however, the latest See You in My 19th Life poster features all four main characters — Ban Ji Eum (played by Shin Hye Sun), Moon Seo Ha (Ahn Bo Hyun), Yoon Cho Won (Ha Yoon Kyung) and Ha Do Yoon (Ahn Dong Goo) — and all are smiling happily at the camera.
In other words, if you thought the previous See You in My 19th Life poster hinted at a somber fantasy rom com, this poster makes it appear that is probably not the case.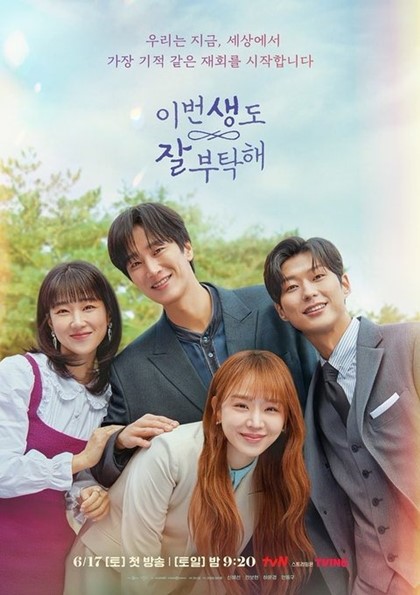 The upcoming Korean drama See You in My 19th Life is based on the Naver-published webtoon by Lee Hey.
The drama tells the story of Ban Ji Eum, a young woman who has not only continually reincarnated for more than a thousand years, she can also remember each reincarnation in detail.
After her 18th life was cut very short, however, in her next life she decides she wants to find a boy called Moon Seo Ha, whom she once briefly knew in her prior life and loved.
Of course, he is now older than her and a grown man, but that doesn't stop her doing everything she can to find out where he is.
Along the way, she also wants to meet, Yoon Cho Won, the younger sister she had in her last life, and whose own life collapsed after her older sister died.
See You in My 19th Life is due to premiere on June 17th, 2023 via tvN in their Saturday and Sunday 21:20 time slot. Streaming service TVING will also be carrying the drama.
Outside South Korea, Netflix is also streaming the fantasy romance in select regions.
Meanwhile, enjoy the new poster above as, if the drama's plot follows the webtoon very closely, this one is a must watch.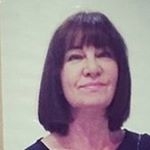 Latest posts by Michelle Topham
(see all)