One of the Korean dramas I am looking forward to releasing this summer is the upcoming romantic comedy See You in My 19th Life, which stars Shin Hye Sun and Ahn Bo Hyun.
With today's release of an official See You in My 19th Life poster showing Shin Hye Sun and Ahn Bo Hyun (playing main leads Ban Ji Eum and Moon Seo Ha) meeting in front of a carousel, I am even more desperate for this one to come out.
Advertising
Especially as, when it comes to romantic dramas with superb in-depth characters you will actually like, and a wonderful story, if the drama sticks closely to the webtoon it is based on, this one will be fabulous.
What is the plot of See You in My 19th Life?
See You in My 19th Life is based on a popular webtoon by Lee Hey, which I recently read and adored.
It follows the aforementioned Ban Ji Eum, a woman who has not only been reincarnated many times, but who also remembers every single one of her past lives.
Including the people she knew in them.
In her now-19th life, Ban Ji Eum is looking for a man called Moon Seo Ha.
Advertising
A man whom she met when he was a very young boy during her 18th life. At that time she was a then-12-year-old girl.
In the just released See You in My 19th Life poster, Ban Ji Eum is holding the locked box she gave as a birthday gift to Moon Seo Ha in her 18th life, and smiling happily now that she has finally met him again.
Behind them is a carousel from the amusement park they were going to together on the day that she died.
The tag on the poster says "I remember you. Will you remember me?"
The 12-episode drama See You in My 19th Life was written by Choi Young Rim and directed by Lee Na Jung,
The drama stars Shin Hye Sun and Ahn Bo Hyun, is due to premiere via South Korean broadcaster tvN on June 17th at 9:20pm (KST).
It will then air every Saturday and Sunday at that same time through July 23rd.
Outside South Korea, Netflix is streaming the romantic drama in some regions.
Enoy the lovely new See You in My 19th Life poster above, and check out the drama's teaser trailer below.
Oh yes, this one should be wonderful.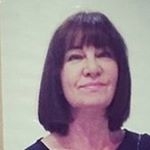 Latest posts by Michelle Topham
(see all)