If you are up for another long Korean drama, the upcoming 50-episode KBS2 drama The Real Has Come! is heading our way in less than two weeks and, if you like a stellar cast of some of your absolute faves, this one may just hit the spot.
That's because The Real Has Come! stars Ahn Jae Hyun (The Beauty Inside), Baek Jin Hee (Feel Good to Die), Jung Eui Jae (Miss Independent Ji Eun), and Cha Joo Young (Chimera).
Advertising
And, with a sweet new The Real Has Come! poster out today, these four look like they may just provide some gripping drama.
The Real Has Come! is directed by Han Joon Seo (Beautiful Love, Wonderful Life), and is written by Jo Jung Joo (Are You Human Too?).
According to Viki, the plot looks something like this:
Oh Yeon Doo (played by Baek Jin Hee) is a Korean language instructor who delivers online lectures – and has become something of an internet celebrity. Meanwhile, Gong Tae Kyung (Ahn Jae Hyun) is a talented obstetrician and gynecologist from a prestigious family who specializes in infertility treatment. He has no intention of getting married. Both are happy with their lives, and think they are successful until… Oh Yeon Doo discovers she is pregnant!

The duo decides to try to engineer a "fake" contractual relationship – and so Gong Tae Kyung convinces Oh Yeon Doo to become his "wife." But this move proves to be tricky. Jang Se Jin (Cha Joo Young), Gong Tae Kyung's brash first love – now a powerful figure at a major firm – wants to have a say in all this.

Also what is incredulous about all of this is the involvement of Oh Yeon Doo's boyfriend and investment advisor Kim Joon Ha ((Jung Eui Jae). Will Cupid be able to sort out this tangled mess of romance?
Enjoy the new The Real Has Come! poster and then, to get an idea if this one could be to your liking (and it's definitely grabbing my attention), watch the recently-released The Real Has Come! teaser below.
Advertising
It features all four main actors introducing themselves, and talking about the personalities of the characters they play.
The Real Has Come! will premiere in South Korea on KBS2 on March 25.
It will then air every Saturday and Sunday at 19:55 (KST) through until September 10th, bar any disruptions.
The drama will air outside Korea via Viki.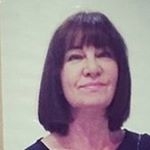 Latest posts by Michelle Topham
(see all)