South Korean actor Park Bo Gum and actress IU have been confirmed as starring in the upcoming drama You Have Done Well (working title).
The drama's production company Pan Entertainment confirmed their participation.
You Have Done Well (also being called Life) (aka 인생 in Korean) is being directed by Kim Won Suk (My Mister, Signal, and Arthdal Chronicles), and was written by Im Sang Choon (When the Camelia Blooms, Fight for My Way).
It is a historical drama in that it takes place on Jeju Island during the 1950s and onwards, and tells the story of Ae Soon (played by IU) a rebellious teen and Gwan Shik (Park Bo Gum), the boy who loves her.
Ae Soon, while being rebellious and hating to conform to what is expected of her, also doesn't hide her emotions. Her goal is to be a poet, even though she isn't able to go to school.
Meanwhile, Gwan Shuk is almost the opposite — quiet, diligent and much more conformist than Ae Soon.
He is also a boy, later a man, who has always been in love with Ae Soon and supports her no matter what, even though he doesn't always know what to do when she gets upset.
You Have Done Well will begin filming in the next couple of months. No word yet though on when it will air.
The drama will be the second time IU has worked with director Kim Won Suk, as he also directed her in My Mister. It will also be the first K-drama IU has starred in since her role as Jang Man Wol in Hotel del Luna in 2019.
You Have Done Well will also be the return of Park Bo Gum to the acting world, after he had to take a couple of years off to serve in the Korean military.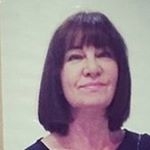 Latest posts by Michelle Topham
(see all)