Rie Takahashi's 'Fukenkoshakai' music video released
I have been listening to Japanese singer and voice actress Rie Takahashi's debut EP since she released it back in the summer.
The EP is called Toumei na Fusen (Invisible Stickies), and features five stand out tracks that are all quite upbeat and fast-paced.
The album has been even more fun due to the animated music videos Takahashi has been periodically releasing for the EP's songs since the first video for 'Chameleonsyndrome' came out back in June.
Videos that are each beautifully animated/illustrated by a different graphic artist.
Today, it is the turn of the third song on the EP 'Fukenkoshakai' to get its own lyric video.
A video with graphics by artist Tsuda, and one that is perfect for this fast-paced largely rap song, as the colorful, high-energy graphics flash past as fast as Takahashi's voice can rap the lyrics.
The 'Fukenkoshakai' music video takes place in a strange society in which you are as likely to die as survive.
Who is Rie Takahashi?
Rie Takahashi, of course, is not only an incredibly talented singer, she is also known for being the voice of Laid-Back Camp and Heya Camp's Ena, KonoSuba's Megumin and Re: Zero's Emilia among many other top anime roles.
She has also sung the theme songs for anime like KonoSuba, Re: Zero, Comic Girls, Isekai Quartet, and Teasing Master Takagi-san.
Her newly arrived 'Fukenkoshakai' music video then is just one of a slew of fabulous things this talented artist has released.
Watch the 'Fukenkoshakai' music video below, and then listen to Rie Takahashi's five-track debut EP Toumei na Fusen in full down there as well.
And, yes, there are likely still two more music videos to come for the final two songs on the EP. Yay!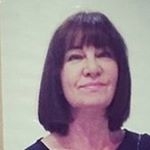 Latest posts by Michelle Topham
(see all)