While See You In My 19th Life, Episode 7 earned its lowest rating yet in South Korea last night, the tvN romantic drama is still doing incredibly well with international viewers on Netflix.
Well, actually, it is also doing well with Korean viewers with Episode 7 of the drama only falling very slightly under its previous lowest rating, and still earning a very respectable 4.12 percent rating for a pay channel TV drama last night.
Advertising
According to Nielsen Korea, See You In My 19th Life, Episode 7 earned 4.12 percent of the audience share, which is down 1.47 percent from its previous episode's rating.
In Seoul, however, the drama performed much better earning 5.02 percent, down .96 percent from Episode 6.
See You In My 19th Life on Netflix
International viewers are also still watching the Korean romantic drama in huge numbers.
According to Flix Patrol, See You In My 19th Life is currently sitting at #8 on Netflix's Top 10 Most Watched TV Shows chart, and with almost 14 million hours of the drama viewed up until June 2nd alone.
(Updated numbers for last week will be released by Netflix tomorrow).
Advertising
It is also one of the most popular shows in a slew of countries, including Bahrain, Bangladesh, Japan, Indonesia, Hong Kong, Malaysia, the Maldives, Sri Lanka, Singapore, Vietnam, Thailand and with viewers in South Korea.
See You In My 19th Life stars Shin Hye Sun, Ahn Bo Hyun, Ha Yoon Kyung, and Ahn Dong Goo.
Its next episode will air on tvN tonight at 21:20 (KST), with Netflix streaming the drama for international viewers soon after.
Watch the official preview for that below — and yes, it is only in Korean, but you will get the gist.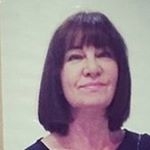 Latest posts by Michelle Topham
(see all)