Episode 3 of Strong Girl Nam Soon sees huge increase in ratings
Strong Girl Nam Soon, Episode 3 aired in South Korea last night to the drama's highest ratings yet, and with a substantial increase of audience share over its previous episode.
According to Nielsen Korea, Strong Girl Nam Soon, Episode 3 earned 8.00 percent of the audience share, which is up from its previous episode's rating of 6.06 percent — and a substantial increase of 1.94 percent since last week.
In Seoul, the drama saw an even bigger ratings increase with Episode 3 grabbing 8.95 percent of the audience, versus last week's 5.84 percent — a huge increase of 3.11 percent in just six days.
Advertising
The ratings in both regions placed Strong Girl Nam Soon in first place in its time slot on cable TV.
Strong Girl Nam Soon's highest ever rating a huge achievement
Strong Girl Nam Soon, Episode 3 earning such a big increase in ratings as well as the drama's highest ever rating so far is a big achievement for the show.
Especially considering what other shows it was up against on South Korean TV last night.
Those shows were MBC TV's My Dearest, which was back with its second episode of Part 2 last night, alongside the latest episode of The Escape of the Seven airing on SBS TV, and tvN's Arthdal Chronicles 2.
All shows that overlapped Strong Girl Nam Soon's time slot, but the JTBC drama still managed to markedly increase its ratings both nationwide and in Seoul compared to its previous episode.
Advertising
Not a bad performance, eh?
Then again, with a number of viewers on various social media sites saying they think the drama is even better than its predecessor Strong Girl Bong Soon, it maybe is not that much of a surprise.
Strong Girl Nam Soon stars Lee Yoo Mi, Kim Jung Eun, Kim Hae Sook, Ong Seong Wu, and Byeon Woo Seok.
The comedy crime drama airs every Saturday and Sunday in South Korea at 22:30 (KST) on JTBC, with international viewers able to watch it via Netflix.
Its next episode will hit later on tonight, and let's see if it performs just as well as Episode 3.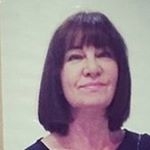 Latest posts by Michelle Topham
(see all)