The Korean mystery thriller The Escape of the Seven, Episode 5 aired earlier on tonight in South Korea with the drama earning its lowest rating yet nationwide.
According to just released figures from Nielsen Korea, The Escape of the Seven, Episode 5 grabbed 5.6 percent of the audience share nationwide.
That number is down almost 2.00 percent from Episode 4's highest ever rating of 7.7 percent last week.
Advertising
In Seoul, the SBS drama also saw a substantial drop from last week's very high 7.3 percent to tonight's 5.5 percent.
That number was not quite the drama's lowest ever rating (5.4 percent), but was very close.
Why is The Escape of the Seven's rating much lower for Episode 5?
Of course, with the Asian Games currently being broadcast on South Korean TV every night, ratings for some ongoing dramas have been more erratic than normal this week, as viewers watch specific sporting events instead of the dramas they were watching previous to the Games kicking off.
That is why I am not convinced The Escape of the Seven's lower rating has anything to do with the drama, or the audience's enjoyment of it, but instead is more likely to do with the ongoing two-week-long sporting event.
As there is still another week of the Asian Games left to run before its closing ceremony on October 8th, we could see some increasing movement in drama ratings next week as well, including those of The Escape of the Seven.
Advertising
Meanwhile, despite its lower ratings for Episode 5, the drama did still end up in third place on South Korean TV for the day.
Behind the Asian Games, of course, which were in 2nd place.
The next episode of The Escape of the Seven: War for Survival will air tomorrow night (Saturday) on SBS at  22:00 (KST).
Viki and Kocowa will stream the episode for international viewers. Let's see how the show's ratings pan out, eh?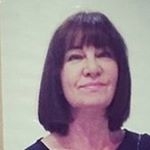 Latest posts by Michelle Topham
(see all)