The Real Has Come, Episode 14 still keeping its audience
The Korean weekend drama The Real Has Come, Episode 14 aired last night on KBS2.
Ratings just out show the family drama increased its audience again after a minor drop during its last two episodes.
Nielsen Korea has The Real Has Come, Episode 14 earning a 20.4 percent share of the audience nationwide.
In Seoul, the Ahn Jae Hyun-led drama garnered a slightly lower 18.7 percent audience share, but that was still 1.2 percent higher than its previous episode.
The Real Has Come premiered on March 25th on KBS2 and, since then, has only had one episode (its fifth) with lower ratings.
In other words, the drama seems to have quickly become a weekend viewing staple for millions of South Koreans.
And sure, the family drama still has 36 more episodes to air before it ends on September 10th (yep, it is really that long), but with just how popular it has become it is very likely that popularity and large audience share will continue through then.
Meanwhile, The Real Has Come, Episode 14 was the most-watched show on South Korean TV yesterday.
Cool, eh?
Where to watch The Real Has Come?
In South Korea, The Real Has Come airs every Saturday and Sunday at 19:55 (KST) on the national broadcaster's KBS2 channel.
Outside Korea, Viki is streaming the series to many regions with each new episode showing up with subtitles in various languages soon after it airs in Korea.
Meanwhile, international viewers seem to be as addicted to the melodrama as its South Korean audience, and like it just as much.
According to My Drama List, the 6,050 users watching the K-drama are currently rating it an 8.2 out of 10. As I say every time I mention that website, any rating above an 8 out of 10 is very high for its users.
Plus, when you read the comments, while some voice frustration with the actions of some of the characters, they are still not tuning out.
The Real Has Come really is that addictive, eh?
The next episode of The Real Has Come will air on Saturday, May 13th.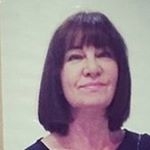 Latest posts by Michelle Topham
(see all)