While many Korean TV shows and music artists are understandably putting premieres, albums and single releases on hold due to the Itaewon tragedy that took place in Seoul last weekend, the upcoming drama The Season of Kkok Du has postponed its filming due to the death of one of the show's actors in that horrific incident.
The Season of Kkok Du (aka Kkokdu's Gye Jeol) stars Kim Jung Hyun, Im Soo Hyang, and Kim Da Som.
Relatively new actor Lee Ji Han also played the part of Jung Yi Deun, the ex-boyfriend of Han Gye Jeol (played by Im Soo Hyang) in the drama, and it was Lee who was killed in the Seoul Halloween crowd crush in Itaewon last Saturday night.
His agency, 935 Entertainment, confirmed the actor's death in a statement:
We are sad to deliver such news today, but Lee Ji Han has passed away in the crush in Itaewon last night.

We would like to express our deepest condolences to his family, who are saddened by the sudden tragic news, also for everyone who loved him.
Some of Lee's scenes in The Season of Kkok Du had already been filmed, but others had not.
That means The Season of Kkok Du's production team will now be recasting his part, with all of his scenes needing to be refilmed before the drama can be released.
While the production is on hold, the cast and crew of the drama plan to pay their respects at the funeral home where Lee Ji Han's funeral is to take place.
Lee Ji Han was just 24-years-old, and was a K-pop singer and actor most known for his appearance in a Korean music series — Produce 101, Season 2.
His acting career had also recently taken off with his role in the comedy series Today Was Another Nam Hyun Day, followed by his new role in The Season of Kkok Du.
Lee Ji Han was one of the more than 100,000 people who were celebrating Halloween in the Itaewon area of Seoul on Saturday night, when a crowd crush that is still being investigated by authorities caused the deaths of at least 154 people, while injuring more than 130 others.
Some of whom are still in serious condition in area hospitals.
We join so many fans of the Korean drama scene, and say Rest in Peace, Lee Ji Han, while extending our sincere condolences to his family and friends.
Meanwhile, the Korean government has designated the period until November 5th as an official national mourning period for the victims of the Itaewon tragedy.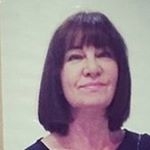 Latest posts by Michelle Topham
(see all)