The release of South Korean boy band DRIPPIN's upcoming debut studio album Villain: The End has been postponed from its originally scheduled November 1st release date.
Woollim Entertainment, the band's record label, announced the album postponement earlier today, but have not as yet named a new release date.
The postponement of DRIPPIN's Villain: The End, of course, comes after the tragic circumstances of yesterday's horrific Seoul Halloween crowd crush that caused the deaths of at least 151 people, and injured more than 130 others.
Most of the people killed were teenagers or young adults, with 20 foreign nationals also among the deceased.
Entertainment companies all over Korea, therefore, felt it was not appropriate (and it isn't) to release new music or air certain TV shows during a time when the country is in national mourning.
DRIPPIN is just one of several bands and singers that have postponed the release of new music until a later date.
Music festivals and other special events around Korea, as well as many TV shows, have also been postponed or canceled.
DRIPPIN's Villain: The End is the first full-length album the popular Korean boy band has recorded.
The track list for the album is as follows:
1. I.N.O
2. The One
3. Silence
4. MONSTER
5. HOME
6. UTOPIA
7. DEJA VU
8. ESCAPE
9. Champion
10. When I'm With You
We will keep you posted when a new release date for DRIPPIN's Villain: The End is announced.
Until then, there is a nice preview of every track on the album in the group's official album preview video below.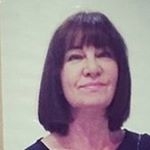 Latest posts by Michelle Topham
(see all)