Three days after the Korean drama Crash Course in Romance ended, I am rewatching all 16 episodes (it's so good!) for the second time, and checking out some of the videos about the drama tvN has uploaded this week.
Videos that thank fans for their support, and that show some of the entertaining behind-the-scenes footage not yet released by the South Korean TV network.
Footage like the clips in Monday's video release that start with Jeon Do Yeon (who plays Nam Haeng Seon) and Shin Jae Ha (Ji Dong Hee) rehearsing the fight scene in the hospital room in Episode 15, as Ji Dong Hee tries to kill Hae Yi (Roh Yoon Seo), and Haeng Seon stops him.
That video then moves to the scene on the hospital rooftop, as Choi Chi Yeol (Jung Kyung Ho) tries to stop Ji Dong Hee from committing suicide, and as he falls to his death, followed by Nam Haeng Seon hugging Choi Chi Yeol.
Other rehearsal scenes in the video include Hae Yi's welcome home party (which includes upfront shots of the cute cake!), Nam Haeng Seon packing Hae Yi's clothing for her move to Japan, and the kiss between Hae Yi and Lee Seon Jae. (Finally, eh?)
My favorite part in the video though, is the one between Jung Kyung Ho and Jeon Do Yeon, as the two veteran actors obviously enjoy the Crash Course in Romance proposal scene rehearsal.
A scene that was so adorable, when I first saw it, I immediately rewound the episode three times to watch again.
RELATED: What is the song playing as Choi Chi Yeol and Nam Haeng Seon propose to each other?
That utterly adorable final scene as Choi Chi Yeol and Nam Haeng Seon "cause a scandal" on the street rounds out the Crash Course in Romance rehearsal scenes.
Rehearsal scenes that are then followed with the actors hugging each other at the end of filming, and the wonderful Jeon Do Yeon unable to stop the tears flowing as she receives flowers, and realizes this is the last time they will all be together.
The last half of the video has most of the drama's main actors saying goodbye, thanking the Crash Course in Romance staff and crew and their fans for their support and, of course, talking about the characters they portrayed.
Several of them express sadness at the drama now ending.
No, sadly, the tvN video does not include English subtitles, but it is easy to understand what is going on just from watching.
For me, it just made me love every one of these wonderful actors even more.
Watch Jung Kyung Ho and Jeon Do Yeon smile and laugh their way through the Crash Course in Romance proposal scene rehearsal in the tvN video below.
It really is the cutest thing!
The year's best Korean drama, Crash Course in Romance, is still streaming via Netflix.
RELATED: Beautiful Crash Course in Romance stills released from Episodes 15 and 16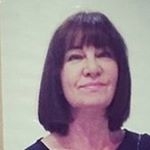 Latest posts by Michelle Topham
(see all)