As someone whose Spotify Liked Songs list features about 45 percent Japanese artists, 30 percent Korean and the rest a mish-mash of many "other", I was interested in the new figures Spotify just put out about Japanese artists being played overseas.
According to the latest figures from the popular streaming service, these were the most-played Japanese artists on Spotify in 2022 overseas.
YOASOBI
Eve
Hisaishi Joe
LiSA
Sawano Hiroyuki
Aimer
NIGO
ONE OK ROCK
Ado
SiM
Not a huge surprise to me as, other than NIGO, every one of those 10 most-played Japanese artists are on my Liked Songs list. A list I play pretty much on repeat.
They are also Japanese artists, if you notice, that almost all of them have music played on anime so, no, not a surprise they have become so popular as anime takes over the world.
As for the most-played Japanese song of 2022?
That honor goes to Fujii Kaze's 'Shinunoga E-Wa' — and that became a massive digital hit due to it suddenly going viral on TikTok.
Because of that, Fujii Kaze also became the first Japanese artist to earn more than 10 million monthly listeners on Spotify.
Yep, TikTok makes music superstars, we all know this.
As for the Japanese songs that are being played most outside Japan, Spotify released that list too:
Fujii Kaze – 'Shinunoga E-Wa'
YOASOBI – 'Yoru ni Kakeru'
Sim – 'The Rumbling'
Eve – 'Kaikai Kitan'
LiSA – 'Gurenge'
Aimer – 'Zankyou Sanka'
Teriyaki Boyz – 'Tokyo Drift (Fast & Furious)'
Higuchi Ai – 'Akuma no Ko'
Vickeblanka – 'Black Catcher'
TK from Ling Tosite Sigure – 'unravel'
And yep, six of those 10 songs are also on my Liked Songs list so, along with millions of other fans of Japanese music on Spotify, I have also contributed to their success.
As for who will be the most-played Japanese artists next year?
Sure, there are likely to be some artists like YOASOBI, who hit the top spot on the most-played Japanese artists on Spotify overseas for the second time this year, showing up again and again.
Especially as they are ridiculously prolific, create superb music videos, and produce such catchy songs.
But there will also be new Japanese artists joining the most-played list, as more and more of them are realizing, if they are not on Spotify, they will never be a big hit outside Japan.
By the way, Aimer's 'STAND-ALONE' (listen below) was one of my most-played Japanese songs in 2022. And yep, it's from one of those artists on the most-played Japanese artists on Spotify overseas in 2022 list.
Shocker, eh?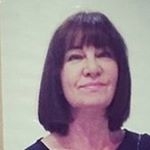 Latest posts by Michelle Topham
(see all)