With several Korean dramas having episodes postponed over the last couple of weeks due to the ongoing Asian Games, it is probably not a surprise to anyone that The Kidnapping Day, Episode 7 will not be airing on October 4th either.
When you hear what will be airing in its place, you will be even less surprised.
According to ENA in an announcement on their social media accounts earlier in the day, The Kidnapping Day, Episode 7 will not be airing on Wednesday, October 4th and will be moved to Thursday, October 5th at 21:00 KST instead.
Advertising
That also means the drama's planned final episode on October 19th will now likely air on Wednesday, October 25th instead.
Meanwhile, in the drama's place on Wednesday will be the Asian Games' semi-final football match (soccer for Americans) between South Korea and Uzbekistan.
Why is the South Korea vs Uzbekistan football match important in Korea?
Not only is football one of the most-watched sports in the world, and especially popular in Asia, the upcoming match between South Korea and Uzbekistan is an enormous deal for South Korea.
That is because the country's football team won the last two gold medals in the Asian Games mens' football tournament, and are now competing for a third.
As three back-to-back gold medals have never been won by one country in all of the Asian Games' history, you can only imagine how excited millions of Koreans now are for the upcoming match.
Advertising
No wonder then The Kidnapping Day, Episode 7 will not air on October 4th.
After all, if ENA decided to air it while the football game was ongoing, not only would the drama's ratings plummet, but ENA execs would likely be in for a lot of abuse.
Mark your calendars for the next episode of the drama — The Kidnapping Day, Episode 7 — airing on Thursday, October 5th via ENA and Amazon Prime Video.
Then watch the South Korean vs Uzbekistan football match on Wednesday as this one should be as exciting as hell.
Just be sure to keep your fingers crossed for the South Korean team, eh?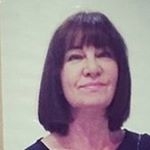 Latest posts by Michelle Topham
(see all)