New Bo Ra! Deborah stills have been released for the upcoming Korean romantic comedy and, yep, if you like an incredibly hot looking slightly older guy, then these are the photos to check out.
That is because the just-released Bo Ra! Deborah stills feature Han Sang Jin (played by Joo Sang Wook), who is both close friend and business partner of Lee Soo Hyeok (Yoon Hyun Min), and CEO of a publishing company.
A man who, while he is happy to give Lee Soo Hyeok relationship advice, because Han Sang Jin is a man who really isn't into seeking out anything deep or meaningful when it comes to women, he might not be the best person to listen to.
That is where Yeon Bo Ra (played by Yoo In Na), aka Deborah the ultimate dating coach, comes in.
A woman Lee Soo Hyeok keeps bumping into but doesn't particularly like initially. Until he suddenly begins to find himself drawn to the dating expert more and more.
The three Bo Ra! Deborah stills just out show Joo Sang Wook as Han Sang Jin at the publishing company he runs looking like he just fell out of a CEO Catalogue.
Well, a catalogue for perfect CEO's, that is.
And is it just me or, when it comes to the casting for this Korean drama, do you wish Joo Sang Wook was taking the part of Lee Soo Hyeok, and Yoon Hyun Min was the CEO?
I'm only asking as Joo Sang Wook is definitely more my personal type.
Either way, enjoy the cute Joo Sang Wook stills above, because the 44-year-old Korean actor really is handsome, eh?
The first episode of Bo Ra! Deborah will premiere on April 12th, 2023 on ENA and TVING in South Korea at 9 p.m. KST, and will then air every Wednesday and Thursday at 21:00 thoughout its entire run.
Outside Korea, the rom-com will be available via Amazon Prime Video in some regions soon after it airs. Cross your fingers it includes yours.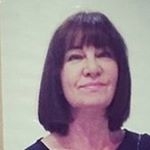 Latest posts by Michelle Topham
(see all)