The new action comedy anime Buddy Daddies is about to get even more popular than it already is with the announcement today of the Buddy Daddies English dub cast.
Especially as it includes several heavy hitters in the voice acting world.
Buddy Daddies tells the story of two polar-opposite best friends —  Kazuki Kurusu and Rei Suwa — a criminal contractor and an assassin who suddenly find themselves taking care of the secret love child of a mafiosa.
Japanese voice actors Kouki Uchiyama (Rei Suwa) and Toshiyuki Toyonaga (Kazuki Kurusu) already do a superb job voicing the two protagonists, while Hina Kino beautifully plays Miri Unasaka, the young child the two men are looking after.
Now, with the Buddy Daddies English dub cast including long-time voice actor Landon McDonald (Kouki in Tokyo 24th Ward) as Kazuki, the equally experienced David Matranga (Sakurai in Uzak-chan Wants to Hang Out!) as Rei, and the wonderful Emi Lo (Kate in Shadows House) as Miri, anime fans who prefer the dub version of a show should be thrilled with this cast.
Austin Tindle (Ryou in Shenmue the Animation) rounds out this stellar English dub cast with his role as Kyutaro.
Shawn Gann is the ADR Director of Buddy Daddies, with the original anime directed by directed by Yoshiyuki Asai (Charlotte) at studio P.A.WORKS.
Watch the original Japanese language trailer for the anime below.
The first episode of the Buddy Daddies English dub will arrive on Crunchyroll tomorrow, January 20th, 2023.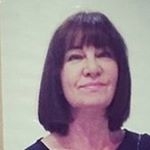 Latest posts by Michelle Topham
(see all)