Castaway Diva, Episode 1 premieres on most competitive night of the week
The new tvN drama Castaway Diva, Episode 1 premiered in South Korea yesterday on the most competitive night of the week for TV shows.
That is why the Castaway Diva rating for Episode 1 is so impressive as, not only did the drama earn a strong 3.17 percent of the audience share nationwide, it also ended up in first place in its time slot on cable TV.
Considering the music-themed drama was in a time slot that overlapped with already airing dramas My Dearest and The Escape of the Seven, yes, that rating is somewhat of a very pleasant surprise.
Advertising
The drama also performed even better with audiences in Seoul, where it grabbed 3.45 percent of the audience.
Castaway Diva, Episode 2 may earn even higher ratings
The second episode of Castaway Diva also has a chance of grabbing even larger audience numbers.
That's because it airs later tonight (Sunday) without the Friday/Saturday dramas My Dearest and The Escape of the Seven running against it.
The new tvN drama is also receiving good reviews from both Korean netizens and international viewers.
Internationally, My Drama List is currently showing a high 8.4 out of 10 rating for the first episode from its users, while IMDB has the K-drama earning an 8.8 out of 10 stars.
Advertising
Users on My Drama List are also leaving overwhelmingly positive comments from:
One of the best premiere episodes I've ever seen. Looking forward to what this drama has in store.
to
Wow. What a strong first episode. This definitely doesn't have the tone I was expecting, but I'm not upset about that at all.

There are obviously some elements that aren't realistic, but the whole premise of being stranded on a dessert island as a teen and stuck there 15 years is intentionally not realistic, so I'm not complaining in the slightest.

They made everything work and work really well. Can't wait for more episodes!
and with many also praising Castaway Diva's child actors:
Honestly I could have watched a whole drama with the child actors, they were that good.
The only critical comments users left were those wishing writer Park Hye Ryun (While You Were Sleeping) had had protagonist Seo Mok Ha (played by Park Eun Bin) be seen on the island alone for longer in the first episode, as they would have liked to have learned more about how she survived for 15 years.
Castaway Diva stars Park Eun Bin, Kim Hyo Jin, Chae Jong Hyeop, Cha Hak Yeon, and Kim Joo Hun.
It airs on tvN in South Korea on Saturdays and Sundays at 21:20 (KST), with Netflix streaming the drama internationally.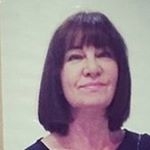 Latest posts by Michelle Topham
(see all)