I could not be happier the Korean audience for K-drama Crash Course in Romance continues to climb, as Crash Course in Romance Episode 6 ratings were reported by Nielsen Korea for last night's show.
Those ratings increased even more than Saturday's episode, climbing from 9.1 percent for the previous episode to 10.9% for Episode 6 nationwide.
In Seoul, the audience ratings were even higher with Crash Course in Romance Episode 6 earning 12 percent of the audience in its time slot.
This places the romantic comedy #1 in its time slot both nationwide and in Seoul.
Of course, anyone who has watched the ongoing romantic comedy starring Jeon Do Yeon and Jung Kyung Ho probably isn't surprised at how fast the drama's audience share is rising.
The drama is beautifully written, incredibly funny, with superb casting of every character and, of course, wonderful performances from the two main stars right down to the actors with the smallest parts.
It also features some of Korea's best actors in surprising minor roles.
To prove how good Crash Course in Romance (aka일타 스캔들 in Korea) is, I have not been watching much Korean drama for the last couple of months, as so much of what came out last year was same-old-same-old.
But, on what was supposed to be a busy Sunday for me yesterday, I started to watch Episode 1 and then binge-watched the other five longer-than-one-hour episodes immediately after.
Now I am impatiently waiting for the next episode in the 16-part drama to air on February 4th, as this story and the wonderful characters are so good I cannot wait to see what happens next.
Apparently, news of just how superb Crash Course in Romance is has already spread in Korea as well, as ratings for the show have shot from a just 4 percent share for the first episode to last night's now almost 11 percent.
A high percentage too, as Crash Course in Romance airs on a pay channel, so the audience is always smaller than a drama showing on a public TV channel.
Check out the cute Crash Course in Romance trailer below but, let me tell you, the drama is even better than the trailer suggests.
Then, when you watch the drama, please make a note of Oh Eui Shik's performance as Haeng Seon's brother Nam Jae Woo, a man with Asperger's. It is easily one of the best and most touching performances by a Korean actor in eons.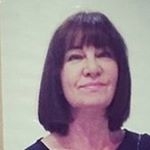 Latest posts by Michelle Topham
(see all)