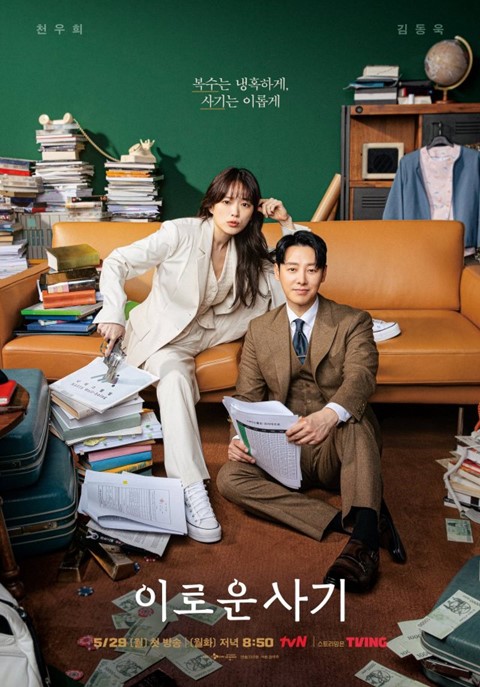 Chun Woo Hee and Kim Dong Wook should be happy with Delightfully Deceitful audience reception
The Korean revenge drama Delightfully Deceitful, Episode 16 aired last night on tvN with the final episode of the series ending it on a high note.
That high note was a ratings increase of more than 1 percent over the drama's previous episode nationwide (4.51 percent up from 3.46 percent for Episode 15), as well as ratings that earned the show the #1 spot in its time slot.
In Seoul, Delightfully Deceitful, Episode 16 performed even better grabbing 4.73 percent of the audience, which was an increase of 0.66 percent.
The drama also earned very respectable average ratings for the entire series both nationwide and in Seoul — with a national average of 3.75 percent and an average in Seoul of 4.12 percent.
A drama that airs on pay-TV, as Delightfully Deceitful did on tvN, and that still hovers around the 4 percent mark, is a drama whose cast and crew should be happy with the result of their hard work.
Delightfully Deceitful stars Chun Woo Hee and Kim Dong Wook.
Hopefully, they will be pleased with how well the drama was received by both national and international viewers.
It is a drama I am still holding out hope will eventually be picked up by Netflix, Viki or Kocowa, as it is impossible to watch on a legal streaming platform in the west right now.
I am a Brit-American journalist, former radio DJ at 97X WOXY, and Founder/CEO of Leo Sigh. I'm also obsessed with music, anime, manga, and K-dramas. Help!