Doctor Cha moves up 4 places on the Netflix Top 10 to place at #2
Just in case you are a fan of the superb K-drama Doctor Cha (and who isn't?) and missed the latest Most Watched Shows on Netflix for the period from May 8th to May 14th, 2023, you will be very interested in the streaming platform's Netflix Top 10 this week.
That is because, in the category of Non-English TV Series, the wonderful medical-themed rom com Doctor Cha placed at #2.
That is up from the drama's 6th place in the Top 10 just last week.
Yep, second place for Doctor Cha with the medical drama appearing in the Top 10 on the streaming platform in 22 countries, including Thailand, Taiwan, Kuwait, Japan, Nigeria, Saudi Arabia and India, and at #1 in Hong Kong, Indonesia, South Korea, Malaysia, Singapore, and Vietnam.
The K-drama was watched for over 19,780,000 hours last week worldwide. That's a helluva lot of viewing time, eh?
Other Korean series in the Netflix Top 10 last week include Black Knight at #1, The Good Bad Mother at #5,
No wonder then that Netflix recently announced they will be spending over $2.5 billion on Korean entertainment in the next four years, with data showing 60 percent of Netflix members watch Korean content.
And that means more K-dramas and other Korean entertainment for all of us. Yay!
What is Doctor Cha?
Just in case you have not yet started watching Doctor Cha, and you should as it is one of the best and funniest K-dramas on Netflix at the moment, here is what you need to know about the ongoing Korean drama.
Doctor Cha stars Uhm Jung-hwa as the titular Cha Jeong Suk, along with Kim Byung Chul, Myung Se Bin, and Min Woo Hyuk.
The comedy drama tells the story of Doctor Cha, a housewife who dropped out of her medical residency program to take care of her family after her son was involved in an accident.
Now, almost 20 years later, with a failing marriage and adult children, she begins to realize what she gave up.
It is then Cha Jeong Suk returns to her residency program. In the hospital where her unfaithful husband works as a top surgeon.
Doctor Cha airs every Saturday and Sunday at 22:30 (KST) on JTBC in South Korea, and on Netflix in most regions.
It is a must watch for anyone who enjoys a truly superb-in-every-respect Korean drama.
RELATED: Watch Cha Jeong Suk smash her cheating husband's face into CAKE in Doctor Cha, Episode 9 – I could watch it again and again!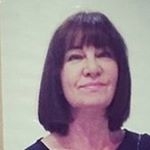 Latest posts by Michelle Topham
(see all)