Dr. Romantic 3, Episode 12 ratings rise as Kang Dong Joo returns
It appears the rumor about Kang Dong Joo (played by Yoo Yeon Seok) returning in Dr. Romantic 3 grabbed people's attention so much, the drama ended up with its highest ratings for this season yet last night in Korea.
And yep, there he was rewarding everyone who tuned in for it.
That alone seems to have caused the Dr. Romantic 3, Episode 12 ratings to shoot up a full percentage point nationwide, with a .4 percent increase in Seoul.
According to Nielsen Korea, those ratings for Dr. Romantic 3 were 14.4 percent nationwide, and 14.2 percent in Seoul.
And with just four more episodes to go before the third season of the hit medical drama ends, it is likely those ratings will go even higher.
Especially as Yoo Yeon Seok will be back next week.
What are international viewers saying about Dr. Romantic 3, Episode 12?
After Dr. Romantic 3, Episode 12, the rating on My Drama List is still at 8.8 out of 10. An incredibly high rating for that Asian drama-based website.
With only four episodes left, some are commenting the medical drama definitely needs a fourth season as there are "still so many more stories to tell".
As for Yoo Yeon Seok's return, comments ranged from "HE'S BACKKKK" and "OMG OMG OMG! Kang dong joo is back!!!!!!!!!!! I hope it's not a cameo!!! AHHHHH!! I'm super excited!!!!"
to
Hands down the best reveal in Episode 12. I kinda knew who was coming but still, it was sooo good to see him on screen.
Yep, folks were excited.
If you missed Yoo Yeon Seok's return, Dr. Romantic 3, Episode 12 is now streaming via Disney +, Kocowa and Viki outside South Korea.
The next episode will air on SBS TV on Friday, June 9th 22:00 (KST).
My guess its rating will be even higher.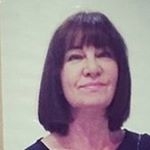 Latest posts by Michelle Topham
(see all)