The first The Quintessential Quintuplets The Movie key visual has been released today, and fans of the comedy romance anime series will be thrilled.
After all, it features all five Nakano sisters enjoying their summer at the beach. (Or is it a honeymoon they all go on?)
Along with the key visual, we also got an extremely short announcement video for the upcoming film. It doesn't show much else, though, except a very quick close up of each sister having fun. (Watch below)
The Quintessential Quintuplets The Movie (aka 5-toubun no Hanayome Movie in Japan), of course, is basically the third season of the popular series, with the official website announcing after Season 2 ended, "Thanks to everyone's support the decision has been made to make the sequel into a movie!"
The film will likely follow on from the events of Season 2, and eventually bring the story of Futaro Uesugi and the Nakano sisters — Itsuki, Miku, Ichika, Nino, and Yotsuba — to a close.
Hopefully with a satisfactory ending for most fans. (Although some will sadly be disappointed depending on which girl Futaro ultimately chooses).
That being said, I'm routing for Miku but, then again, isn't everyone?
A specific date for the release of The Quintessential Quintuplets The Movie has not yet been announced. Just that we will get it some time early in the summer of 2022.
Enjoy the lovely first The Quintessential Quintuplets The Movie key visual above. We will let you know as soon as more details emerge.
The first two seasons of the show are currently streaming via Crunchyroll.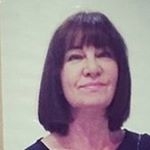 Latest posts by Michelle Topham
(see all)